branching out and shooting dancing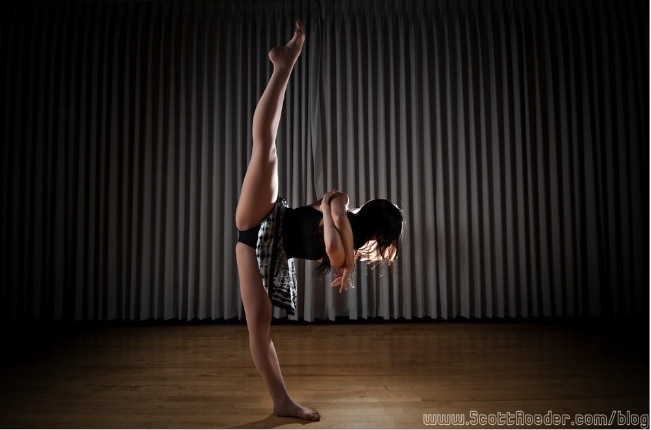 Nikon D3, 14-24mm @ 16mm, 100iso, f/10, 1/250, manual

UCI Freshman Jaclyn Wang holds a pose during a late night photoshoot.
I have always wanted to shoot dancing, especially stuff like ballet and hip hop. My resident Jaclyn Wang is a dancer and I asked her if she was down to take some photos sometime this year. I happened to have a lighting kit over the weekend because of a shoot that I did a few days before and wanted to use it again before I had to return it.
We went out late one night to one of the dance studios which takes about 1 minute to walk to from our dorm. A few of my other residents tagged along too and helped me with all my equipment.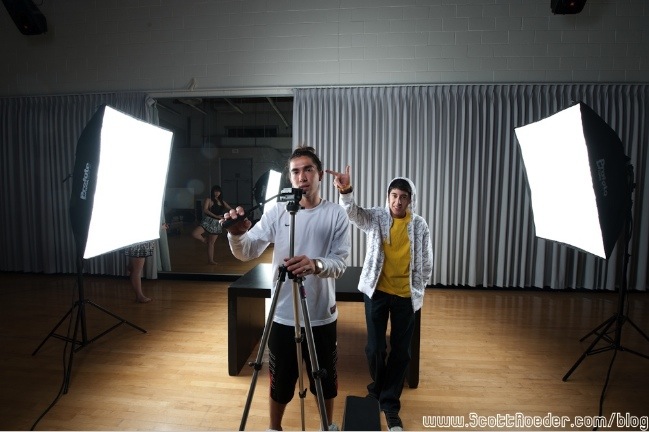 UCI Freshman Marlon Castillo helps set up equipment.
The room was big but plain and didn't give me too much to work with. I moved stuff around and tried to find some good angles. I had a lot of fun shooting this and hope to shoot some more dance throughout the year.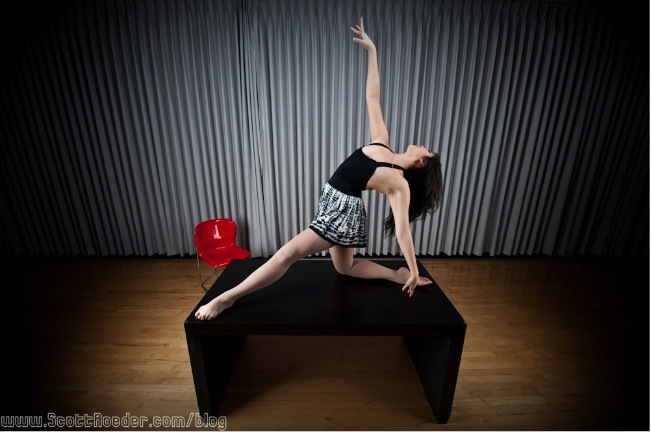 Nikon D3, 14-24mm @ 14mm, 125iso, f/9, 1/250, manual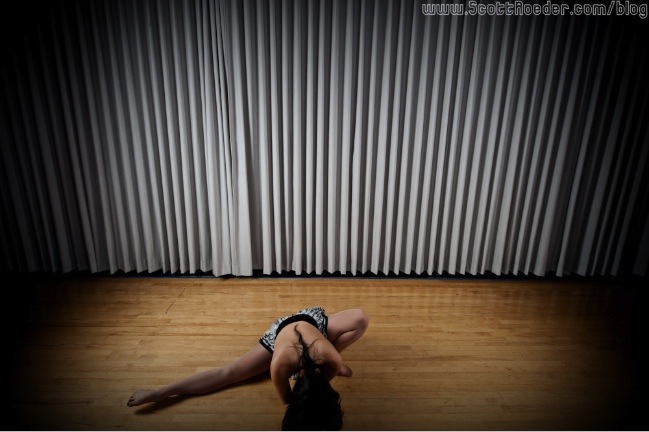 Nikon D3, 14-24mm @ 21mm, 100iso, f/10, 1/250, manual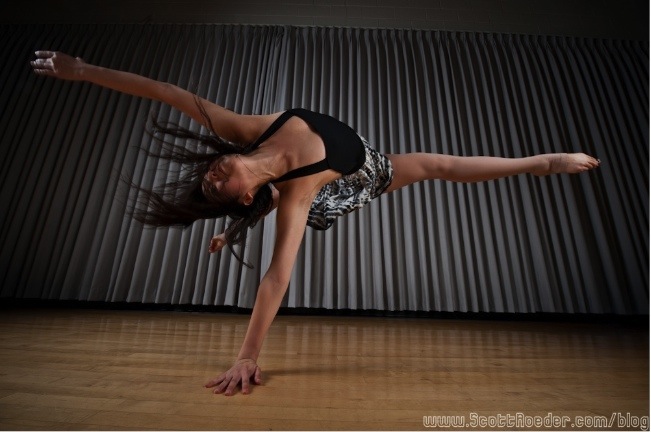 Nikon D3, 14-24mm @ 15mm, 100iso, f/16, 1/200, manual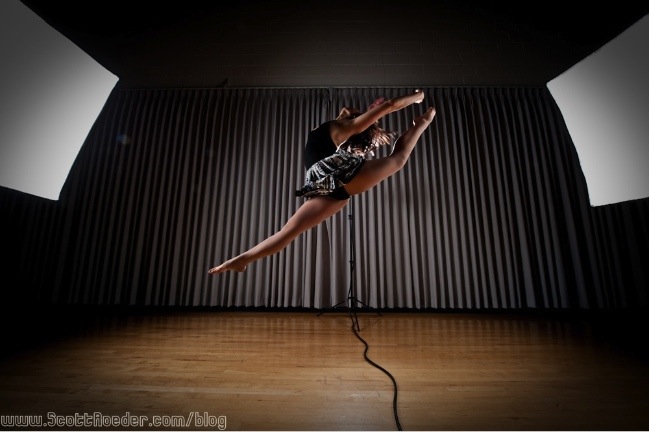 Nikon D3, 14-24mm @ 14mm, 100iso, f/16, 1/200, manual