first time in a private airplane and a tour of the bay area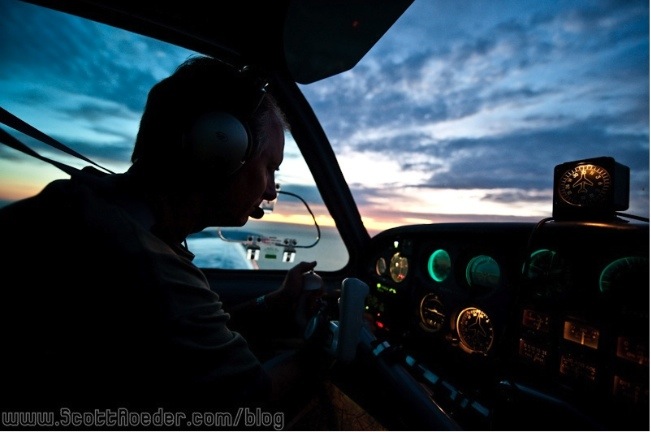 At the beginning of the summer I mentioned to my friend Pablo that I wanted to take pictures from an airplane. It turned out that he actually had a family friend who had a license and had previously offered to take him up for a tour of the Bay Area. Pablo contacted the pilot Bruce Poulton and arranged a date to go flying.
The first thing that came to my mind was to attach my camera on the outside of the plane somewhere, preferably the wing. I know that its possible because I've seen it done before, and I was confident that I could pull it off too. Bruce was also skeptical when he heard what I wanted to do. When Pablo and I got to the airport I check out the plane and it turned out that there wasn't really anywhere to attached a camera. The plane was very smooth and rounded on all surfaces. No poles sticking out anywhere or anything to clamp onto.
I ended up shooting everything from inside the plane. We flew around the bay and then went over to Half Moon Bay for dinner. I sat in the back on the way there and in the front on the way back. It was hard to get the wing out of the frame which was a little bit of a bummer, but I think a lot of the shots still came out pretty good.
Everything was shot with a Nikon D3 and a 14-24mm lens. This was my first time up in a private airplane and it was definitely a lot of fun. Something I will always remember. And I'm not going to give up on trying to set up a remote on an airplane at some point. Check out the slide show below.