glad to be back after a long break
Winter break was rough. It was good to get a much needed break from work and school but I didn't intend to take such a long absence from shooting. Anyways, I came back to school a few days early to shoot the conference opening basketball game against Fullerton who beat us in the finals of the Big West Tournament last year. Thankfully we beat them in overtime. I only had one camera so I didn't set up anything special, although I did roam away from my usual spot on the baseline and shot from the stands for a while.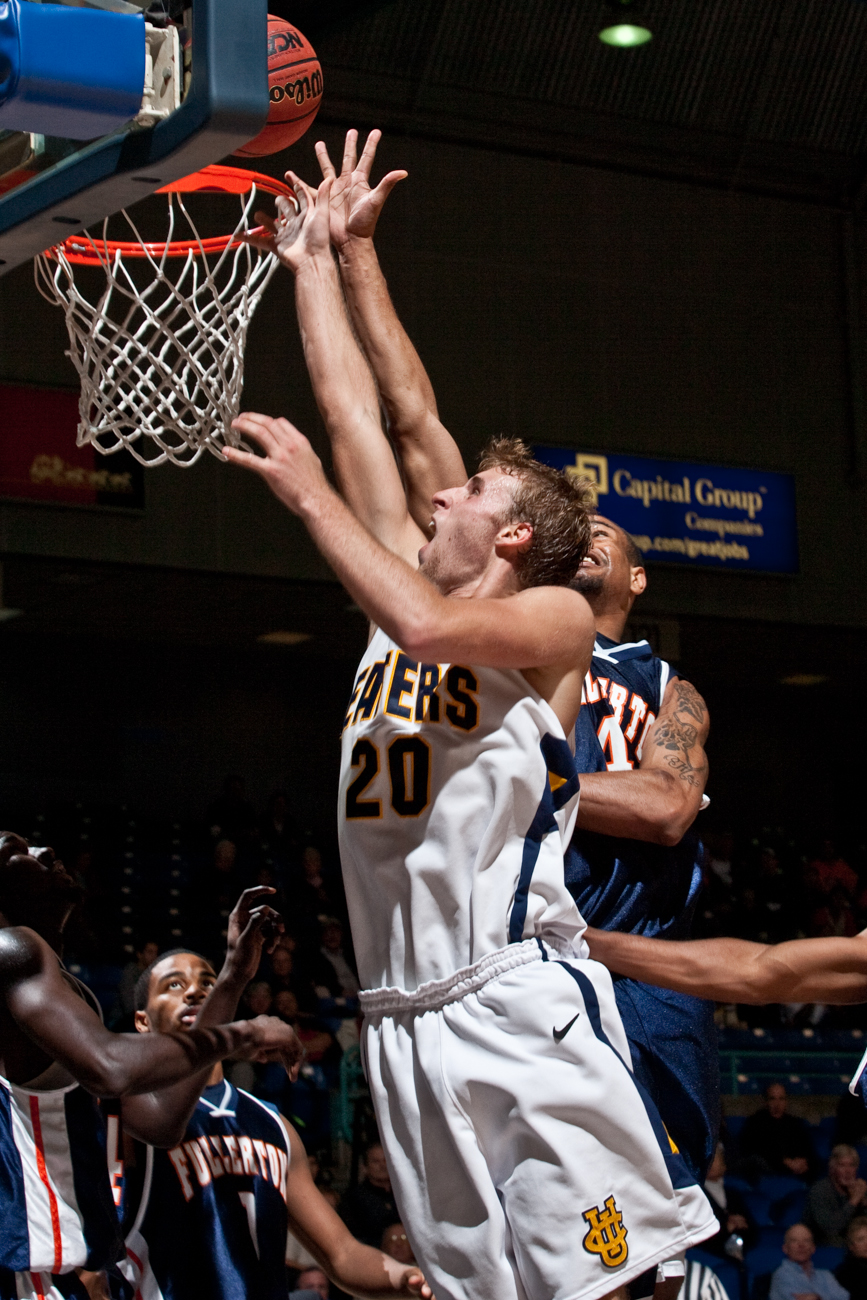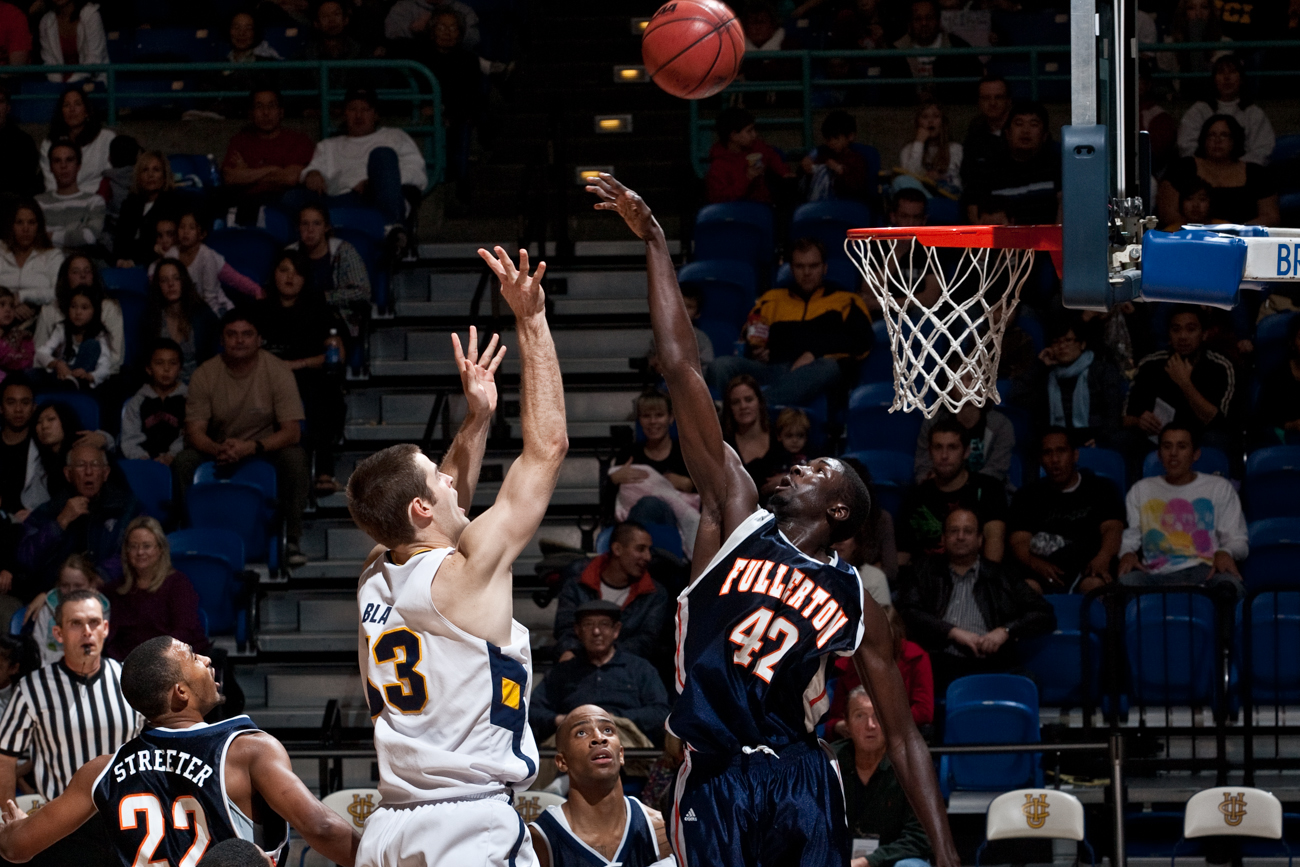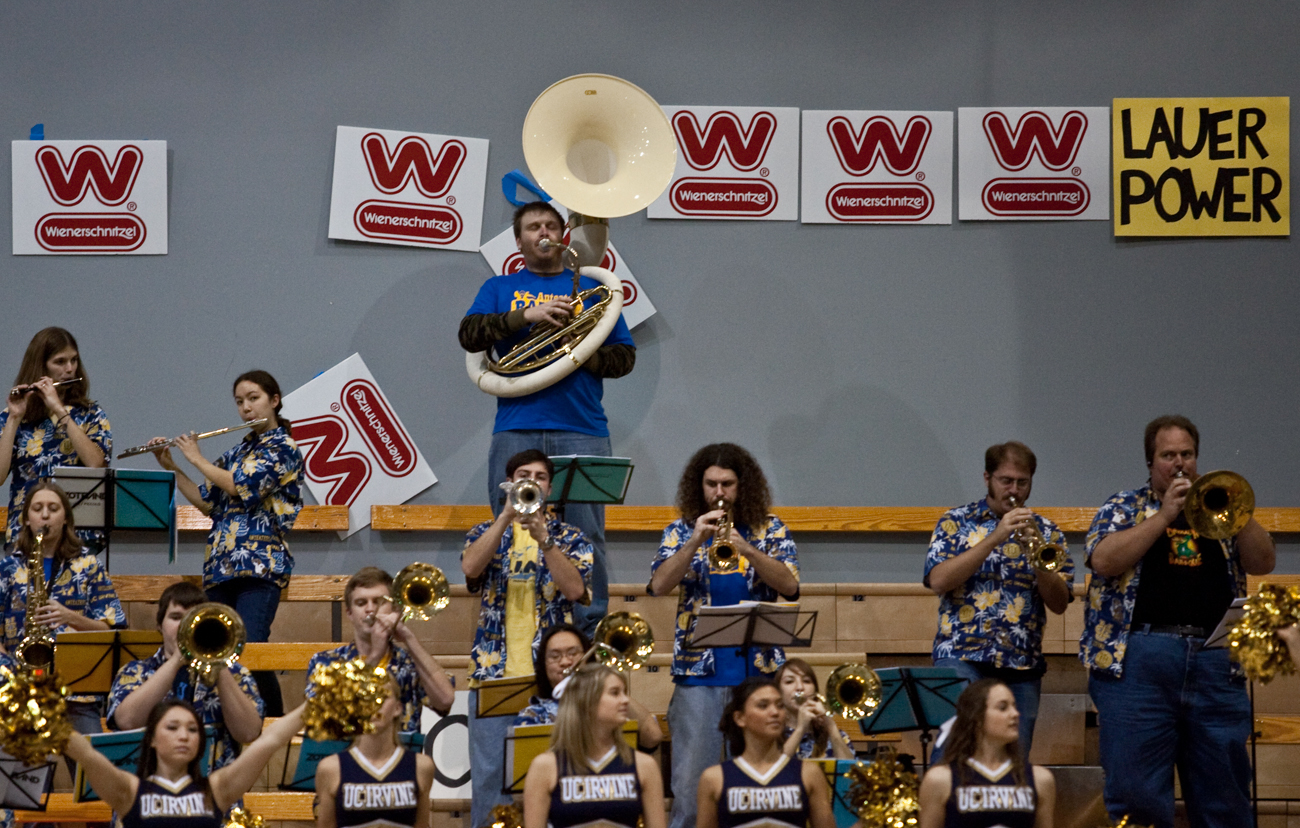 I also shot my first swimming and diving competition. It was a last minute decision. I woke up at 9:45 and decided to shoot it. After getting dressed and driving to campus I got there by 10:10. I only had until 11:00 so I quickly found which lanes the UCI teams were swimming in and immediately went there. I really wanted to setup a remote near one of the starting blocks but got there after the competition started so it was out of the question. I was shooting with only my 70-200mm which limited my shooting because it was hard to shoot all the way across the pool. I managed though. Shooting the swimming was easy because I could identify our team by the swimming caps they wore. Diving was a different story. All they have is a little logo on their swimsuit and when they are up on the diving board its pretty hard spot. Here are few shots.