lighting up a building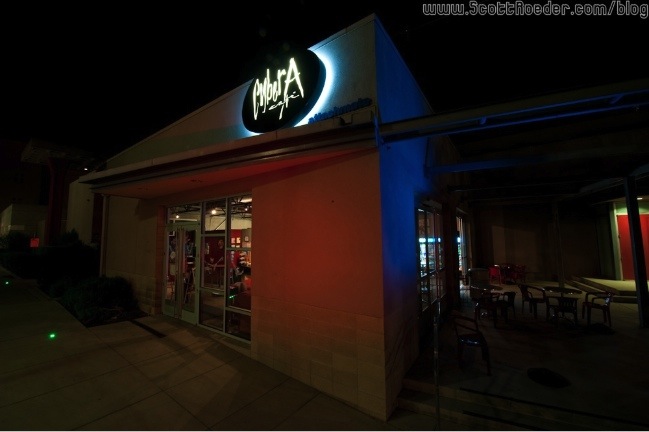 Nikon D3, 14-24mm @ 21mm, 160iso, f/16, 8 Sec, manual
I took a last minute assignment to shoot a Cafe on campus. At first I took the picture but was immediately unsatisfied. The photo was too plain so I decided to gel two flashes and light up the building from two different angles.
Below is the before photo.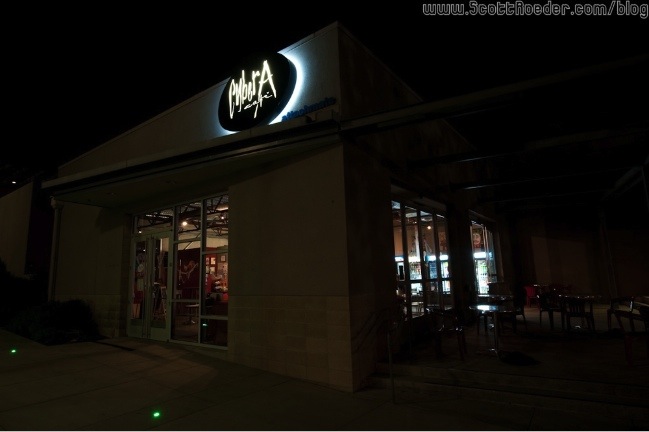 Nikon D3, 14-24mm @ 14mm, 160iso, f/22, 16 Sec, manual

By the way, I entered a photo contest and need people to vote for my photo. Its really quick so please vote!
http://theshot.espn.com/bin/Rate?image_id=1008500756

Thanks!