lights, camera, work it
My last feature-photo assignment was to shoot a portrait of UCI Womens Basketabll player Kiara Belen. The sports editor told me that Kiara was also a model and I knew immediately that this shoot was going to go smoothly. I was right. I was hoping to get some help on this assignment but all my friends were busy. I arrived at the gym early. I made three trips from my car and had to carry over a backdrop kit, light stands, camera bag, equipment bag, Alien Bee, umbrella, and a 9ft wide roll of paper. I then began to assemble the backdrop, which is pretty difficult to do with one person. This was my first time shooting with a real backdrop. I had planned to use it on several other shoots but things fell through and I never got the chance. Basically once I got everything setup I called Kiara over. I knew she had experience and wouldn't need much direction, so I told her to just work it…and it worked out. She was relaxed and confident. She had an array of posses. The photos were turning out great and it wasn't an accident.
Its nice to work with people who know what they are doing. As a photographer its important to learn how to work with people, make them comfortable, and learn how to direct them. I do this with just about every shoot, but its still nice to get a break.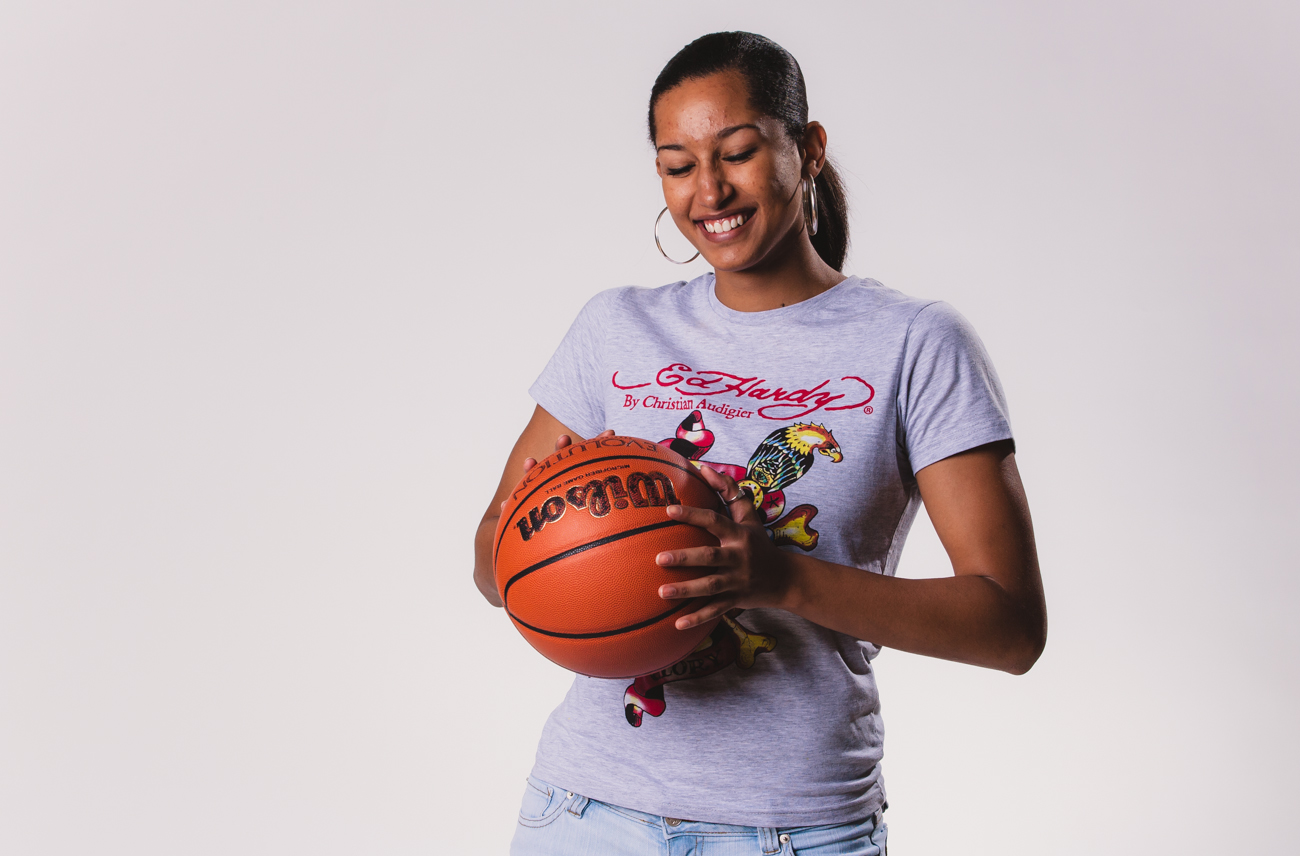 I think for this one I might have said something to make her laugh. Usually with these types of shots you will get the subject making some weird face. I got lucky and I think it turned out pretty well.