Mesa Parking Structure Shoot
Late night photoshoot at the Mesa parking structure. The prophoto lighting kit was due the next morning so I figured I should get a few more hours of use out of it. I was limited by the number of power outlets and the length of the extension cord. Luckily there was a UCI maintenance vehicle parked right next to one of the outlets that I was able to work into the photos.
These have some Dave Hill style post-production. The originals are at the end of this post.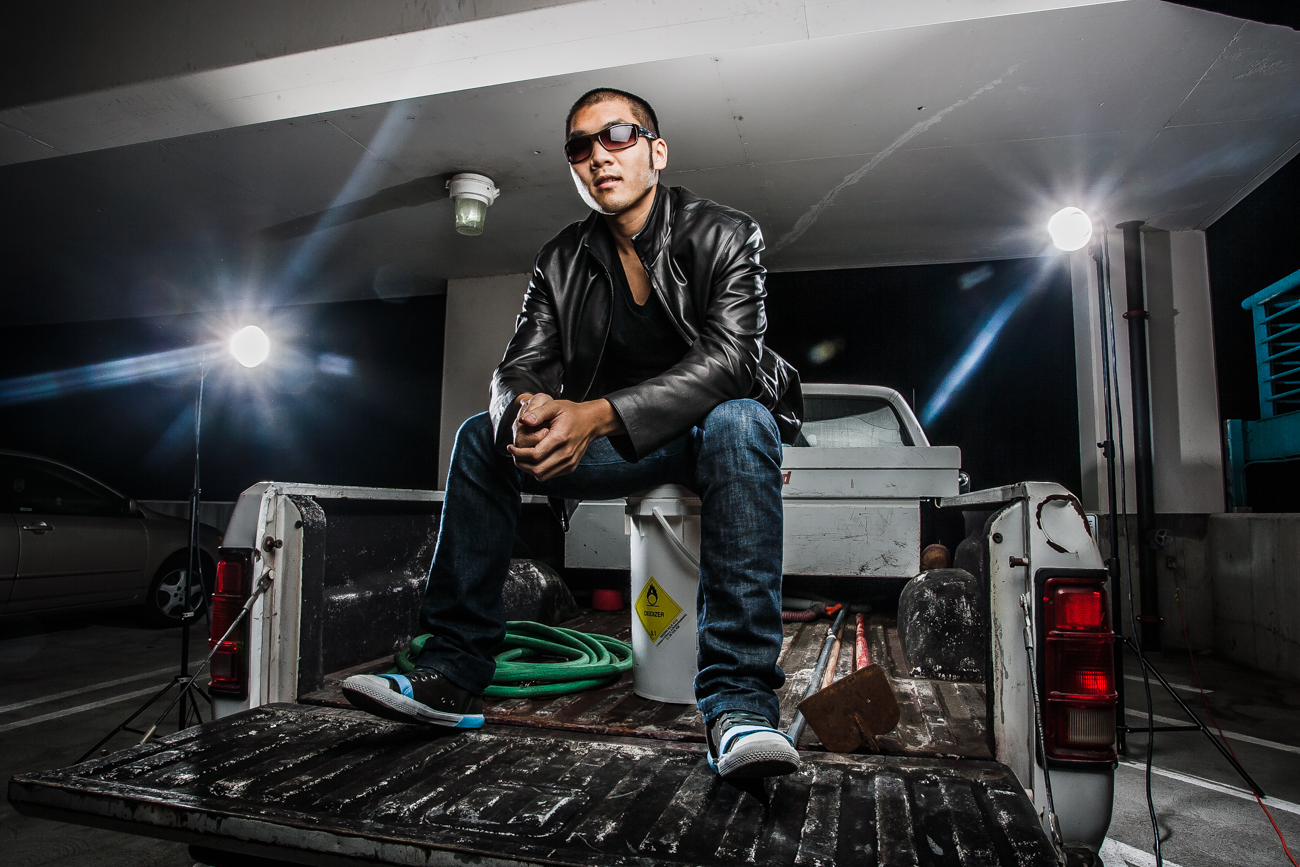 Here is how I had the lights setup.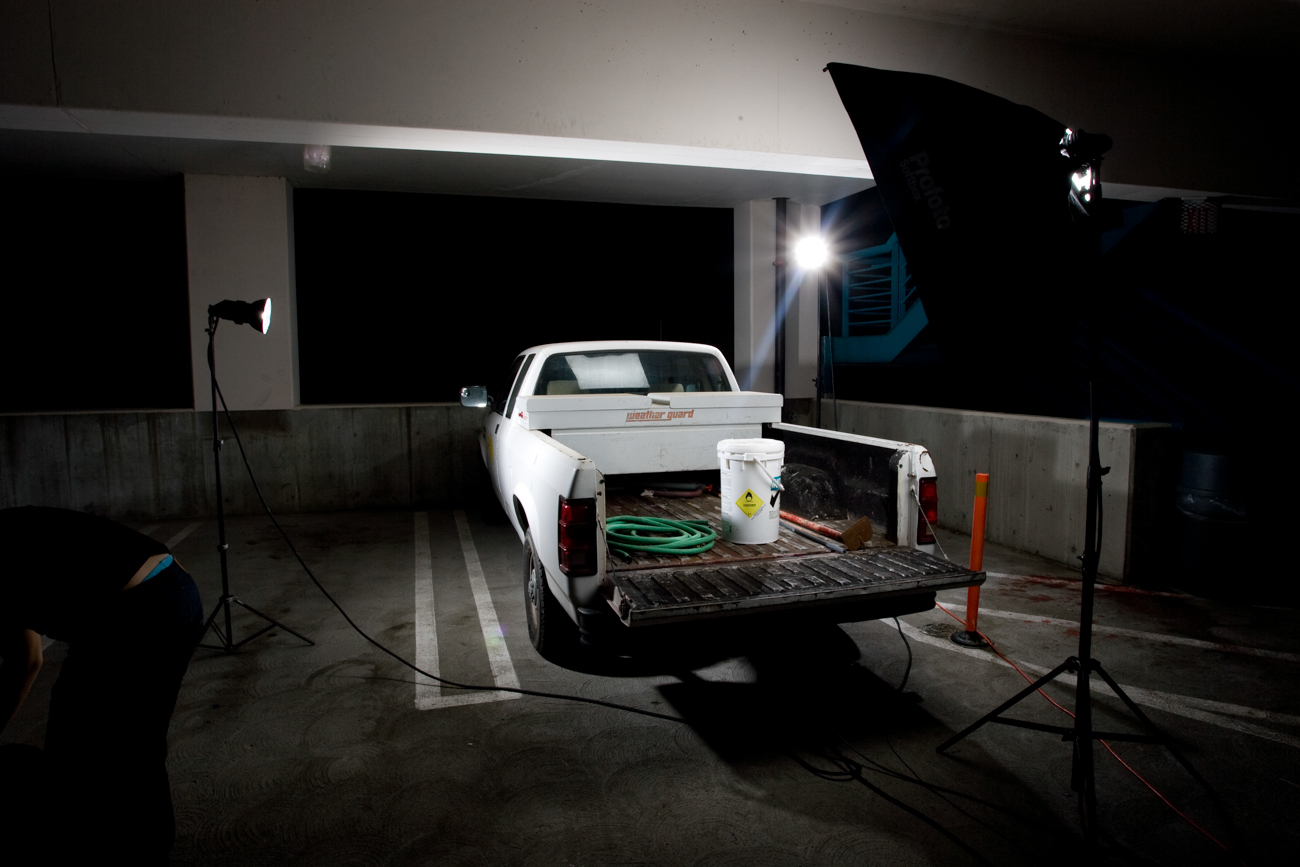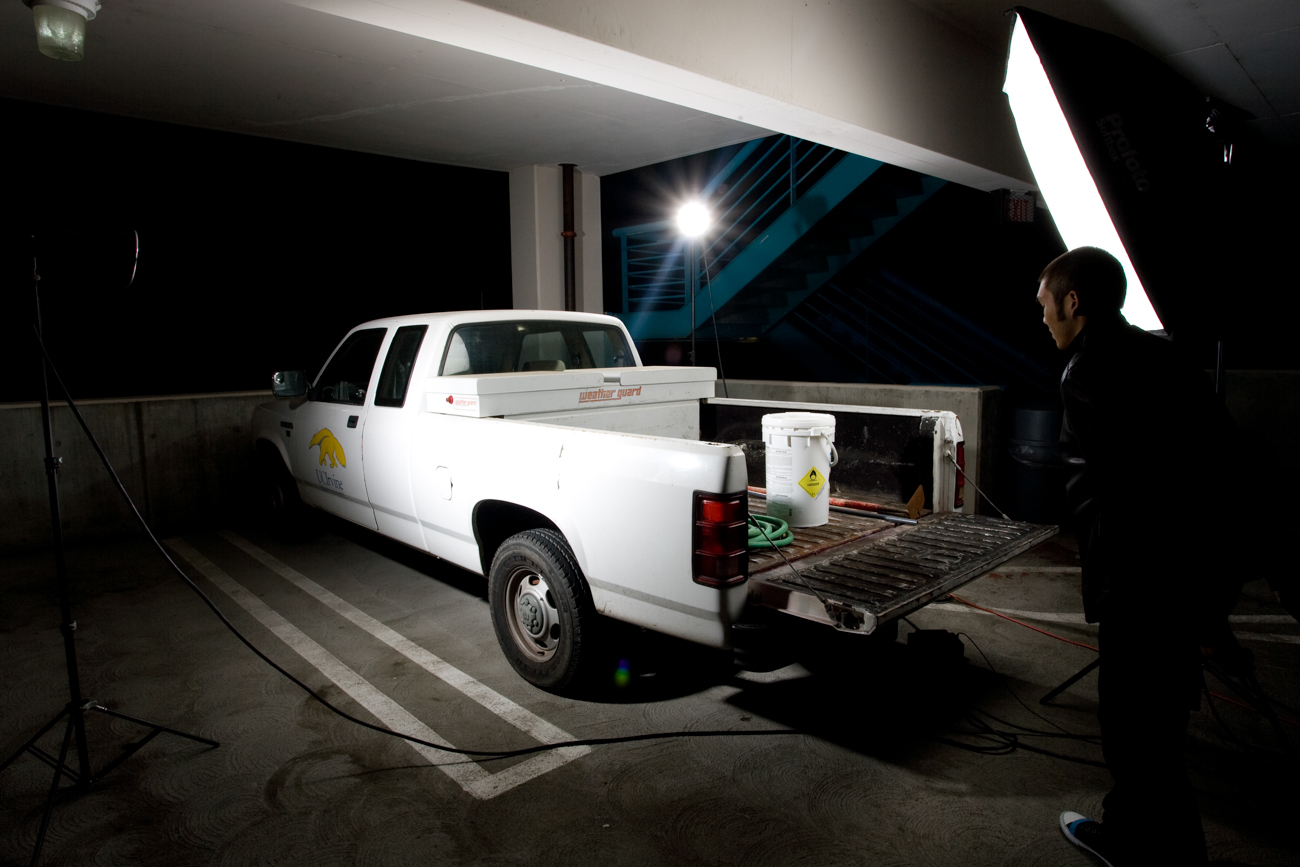 Here are the originals without any major post-processing.