Overhead remote, Part II
Before last week I had only done one overhead remote at a basketball game. The first time I did one I was shooting at f/2.8 and ISO 3200. I made the mistake of focusing on the rim and didn't get any shots of the players in focus. But it was ok. It was a new angle that I had never done before and I got some good action. One of my photos ran in the paper the next week and I was happy.
I thought I was happy. That was until last week when I tried it again. This time I shot at f/11 and ISO 250. I got there early and set my focus to about two feet below the rim. I wasn't shooting on burst mode but I had my timing down and got some peak action.
None of my photos from the game ran in the paper. But I was happy.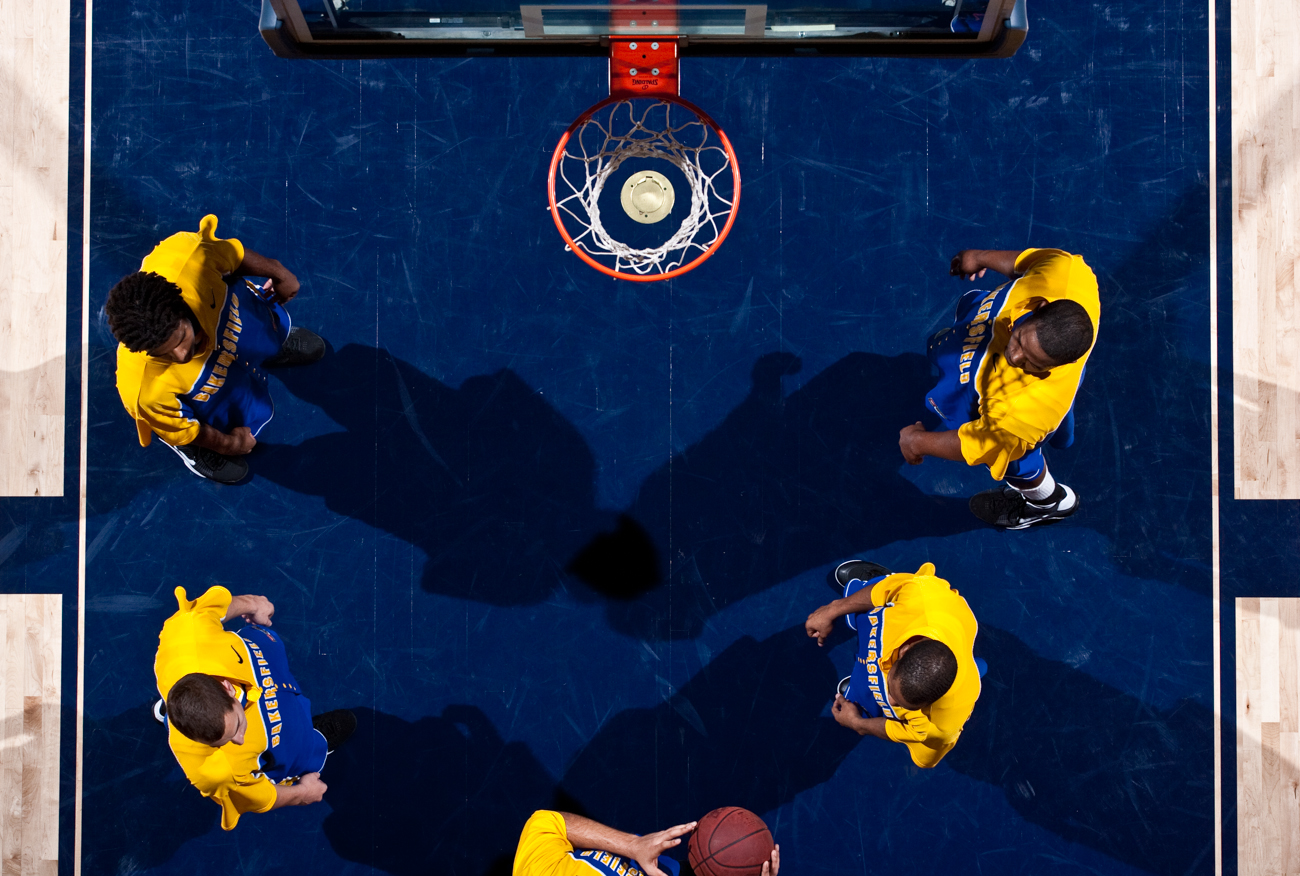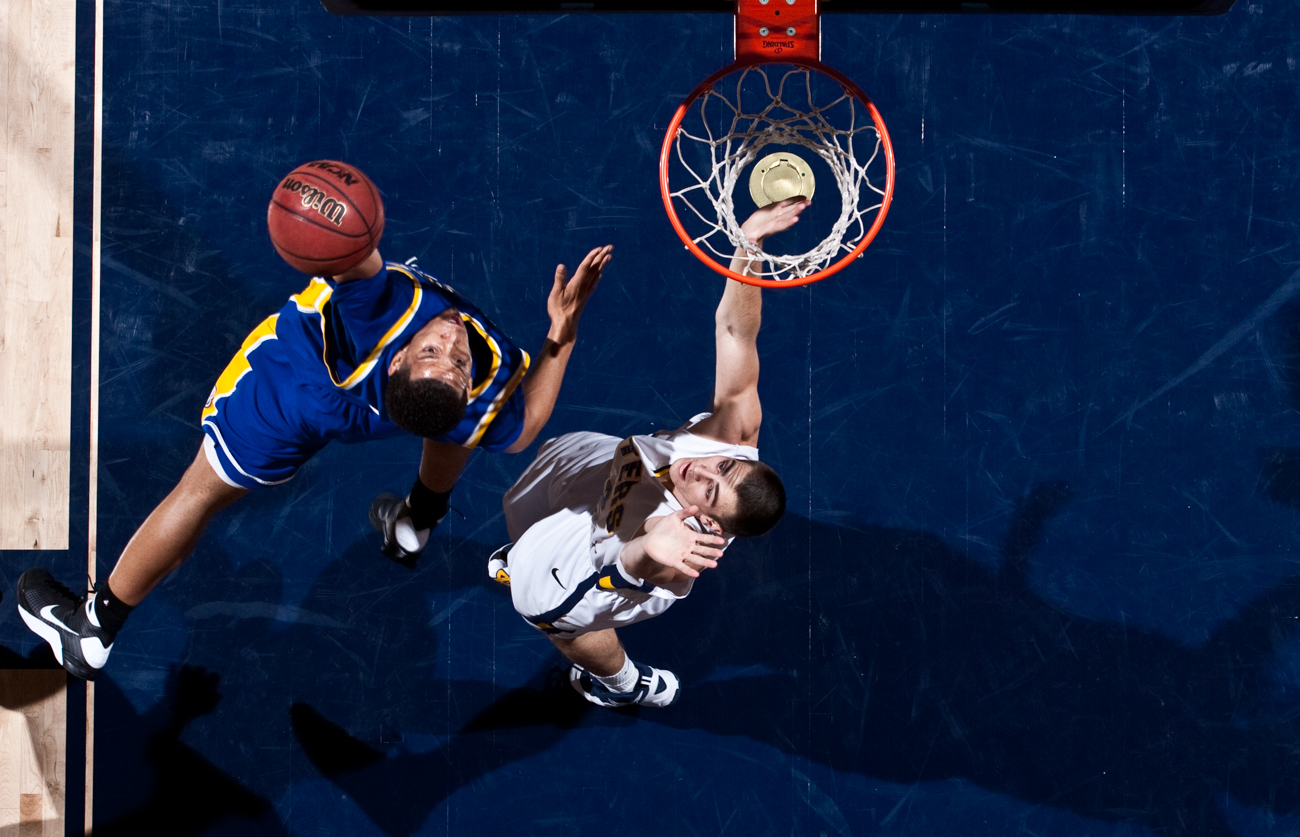 I really liked this one. UCI player Michael Hunter drives through the middle and passes the ball out. Its not what you would expect from this angle and I like how its composed.