Ping Pong Photoshoot
On the same day as the fencing photoshoot, I also had another photoshoot. Once again I wanted to shoot something unique that doesn't usually get much recognition. I have always loved playing ping pong and for part of this past year it got pretty big in my dorm between a few of us. I have always seen photos of actual ping pong matches but had never shot one myself so I attempted to create the perfect illustration. I set up a backdrop behind the table, two lights from the sides and big soft box right above my head. After some spray on sunscreen, water, and natural sweat, we were able to get a nice glistening on the skin. This photoshoot was prompted by the 2010 UCI Photolympics.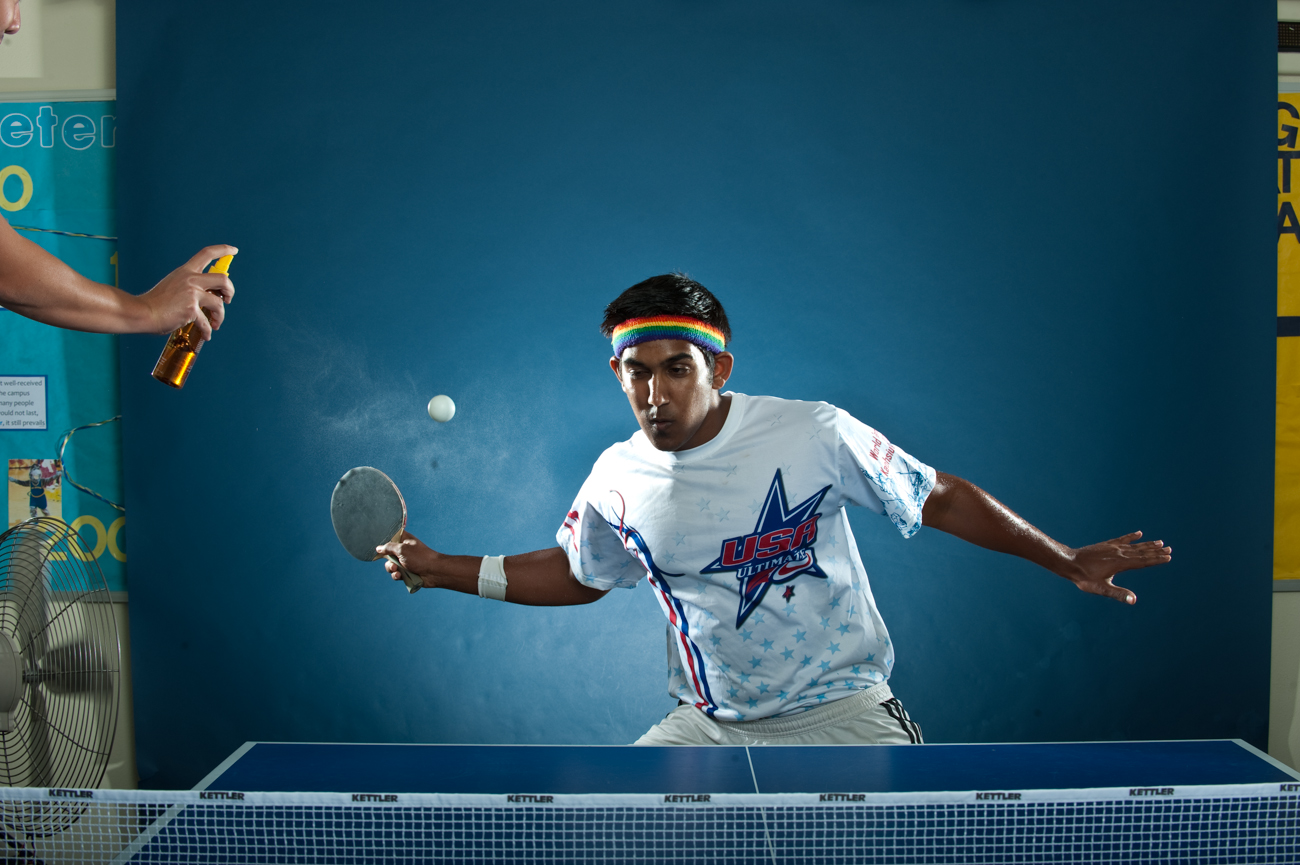 We even tested out spraying water into the shot, which had potential but didn't work out.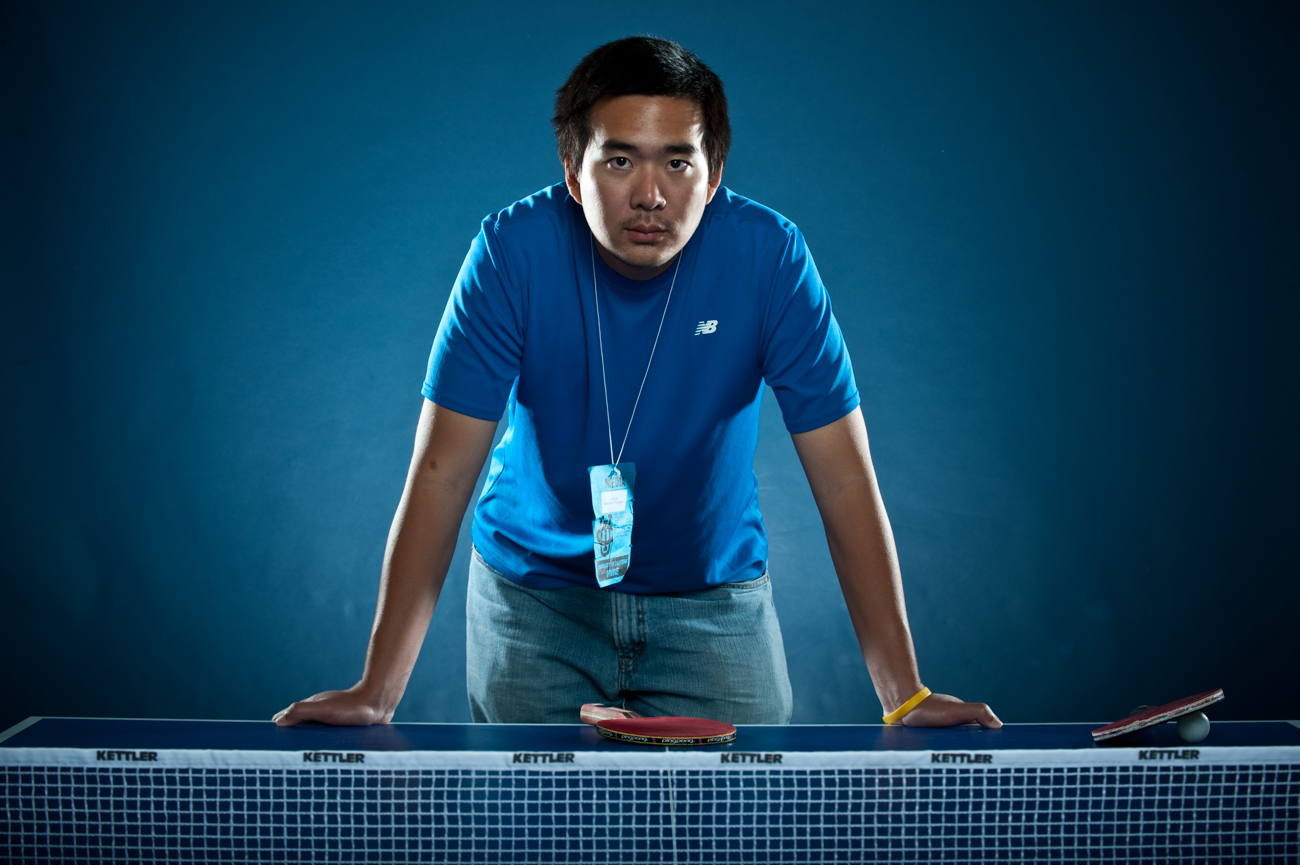 My friend and fellow photographer Lee was there to help me set up equipment and also stand in as a test subject.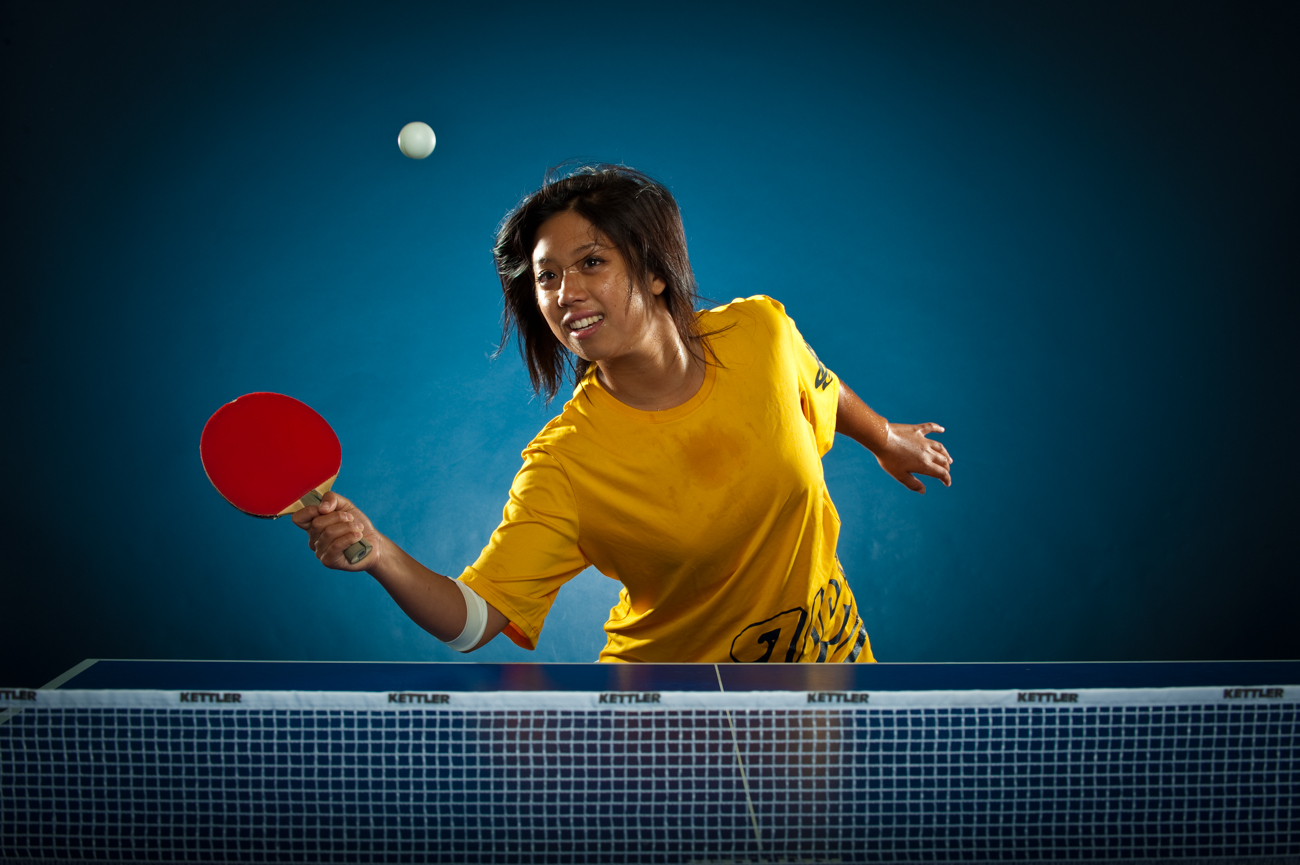 5/23/10 – Irvine, CA – Jessica Enriquez keeps her eye on the ball during the ping pong photoshoot for the 2010 UCI Photolympics.
I usually like to get both a female and male subject for most of my photoshoot sometimes one might just look more natural than the other. I think Panda looked a little more natural and fierce in his photo but I still liked this one too.
Below is a shot of the kids from the dorm who came out to help.