Road to Provo – NCAA Volleyball Championships – Day 1
I drove up to Provo, UT with the Sports Editor and Associate Sports Editor, Umar Hussain and Mark Ratto. We left Irvine at 6:30am on Wednesday morning and got to Provo at around 4:30pm…or was it 5:30pm. The one-hour time difference was one thing that we could never seem to get right.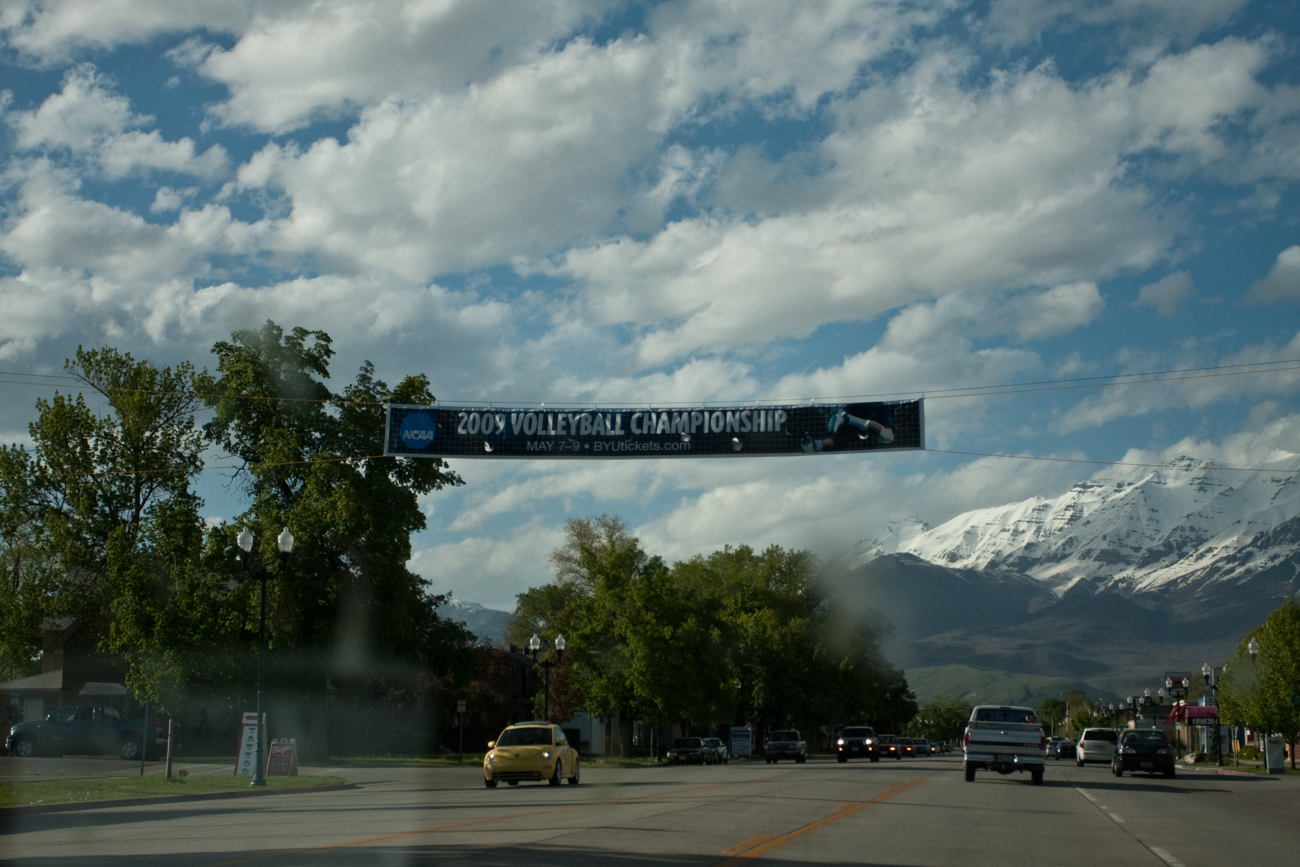 Anyways, we stayed at the Travelodge, which was pretty much in the center of town and only two blocks away from where the team was staying. After getting settled at the hotel we went out to get something to eat at Provo's famous "J Dawgs", which was a small red shack across from the camps that sold Polish and Beef hotdogs. I think "J Dawgs" lived up to its name and we all left satisfied. The rest of the day was spent resting up at the hotel and planning out the schedule for the next day. Here are some photos from our first day in Provo.