Valencia…the hotness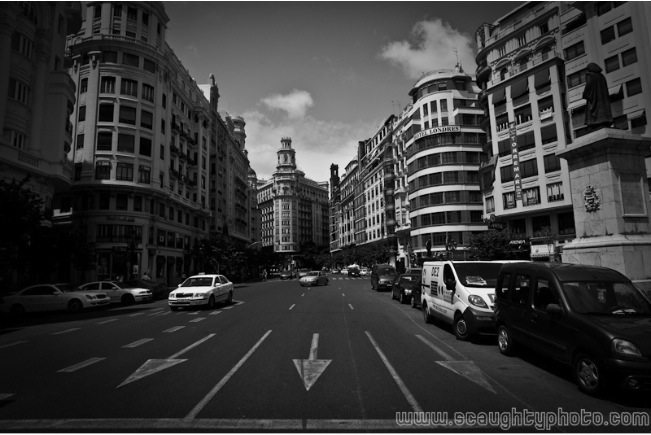 I spent the last two days walking around and exploring in Valencia. Its a very colorful city with lots of art and architecture, both new and old. Its also really hot here. At night, all the windows are open in the apartment where I'm staying, and I still manage to sweat while I sleep.
The internet here is very spotty, seeing as that I am stealing it from a nearby apartment, which will explain the lack of posts. I am also leaving for Rome today and will not have my computer with me for the next 4 days until I come back to Valencia.
According to my returning flight, I am supposed to be here in Europe for two weeks, although hopefully I'll find a reason to justify staying longer.
I have never really had an interest in shooting architecture, or citys, or pretty much anything else other than sports or portraits. I'm going out of my comfort zone on this trip and am trying to develop an eye/appreciation for some new aspects of photography. I brought my 1D Mark IIn, 17-40mm, and 50mm 1.8. We'll see what happens.
Check my twitter for *hopefully* regular updates.