When in Rome…bring an extra battery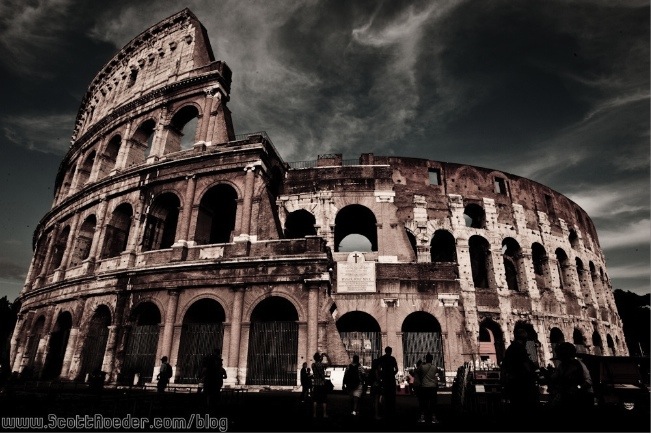 This past summer I went to Valencia, Spain and stayed with my girlfriend while she did research. While over there we also took a trip to Rome. My camera charger broke due to the voltage difference and I didn't notice until I went to charge my battery on our first night in Rome. I took as many pictures as I could before all the juice was absolutely drained. I looked all over for stores that would sell the charger that I needed but I found that Canon 1D chargers are apparently very hard to find. When I finally looked online I found that the price of a new one was around $400! I kept putting off getting an extra battery because they were $100+, but I wished I had bought one now.
When in Rome we saw every famous sightseeing location. I took a lot of photos of the buildings and architecture, which is very interesting and very unlike anything you get to see around here in Orange County.
Check out the photos below.