winning the chance to be on the other side of the camera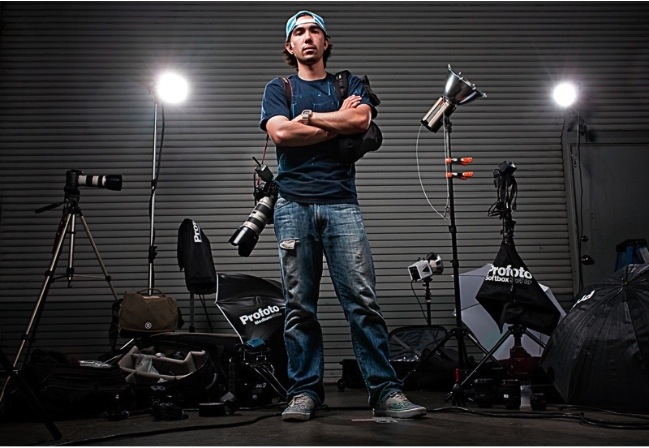 The 3rd annual UCI Bookstore Photolympics photography contest was held this year. It is put on by the computer store (part of the UCI bookstore) and accepts photo submissions in many different categories. I missed the competition last year, not hearing anything about it until after the competition was over.
They let students enter up to 9 photos in up to 3 categories. I submitted in Portraits, Sports and B&W. I ended up getting two photos as finalists in the Portraits, and one of them won best overall portrait photo. Another one of my photos won best Sports photo. I also won best overall photo with the best portrait photo. You can check out the winning photos on the Photolympics website.
Because I won, the bookstore wanted to take a photo of me. My friend Melissa Lee, who works for the bookstore as a photographer, was going to take the photo. She told me about an idea she had and I really liked it, so I wanted to make sure that it would be done all out. I helped set up the lights and the scene, but with her vision, the photo would not have turned out so great.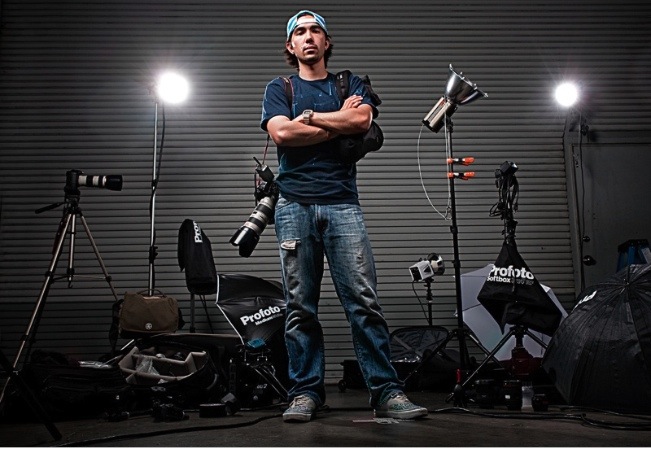 Photo by Melissa Lee/Scott Roeder
Melissa sent me this photo retouched. I just desaturated some of the colors and rotated the photo a little.
You can check out more photos from the shoot at Melissa's blog.