2011 USAU College Championships – Day 1
Back in May I went out to Boulder, Colorado to shoot the 2011 USAU College Championships. It was my birthday weekend and I choose to spend it working hard in the sun, meeting deadlines, and doing what I love. Plus not all was lost as I celebrated my birthday for the whole week after I got back. It was a win-win. These photos have been put on the back-burners since I started working full time but trying to post everyday is motivating me to make them a priority. Check out a few shots below and then head HERE to see all the photos from Day 1.
I really like the framing on this one. It's not very often that Ultimate is covered by professional news outlets so the huge CBS Sports Alt Games banner serves as a nice backdrop that brings some legitimacy to the sport.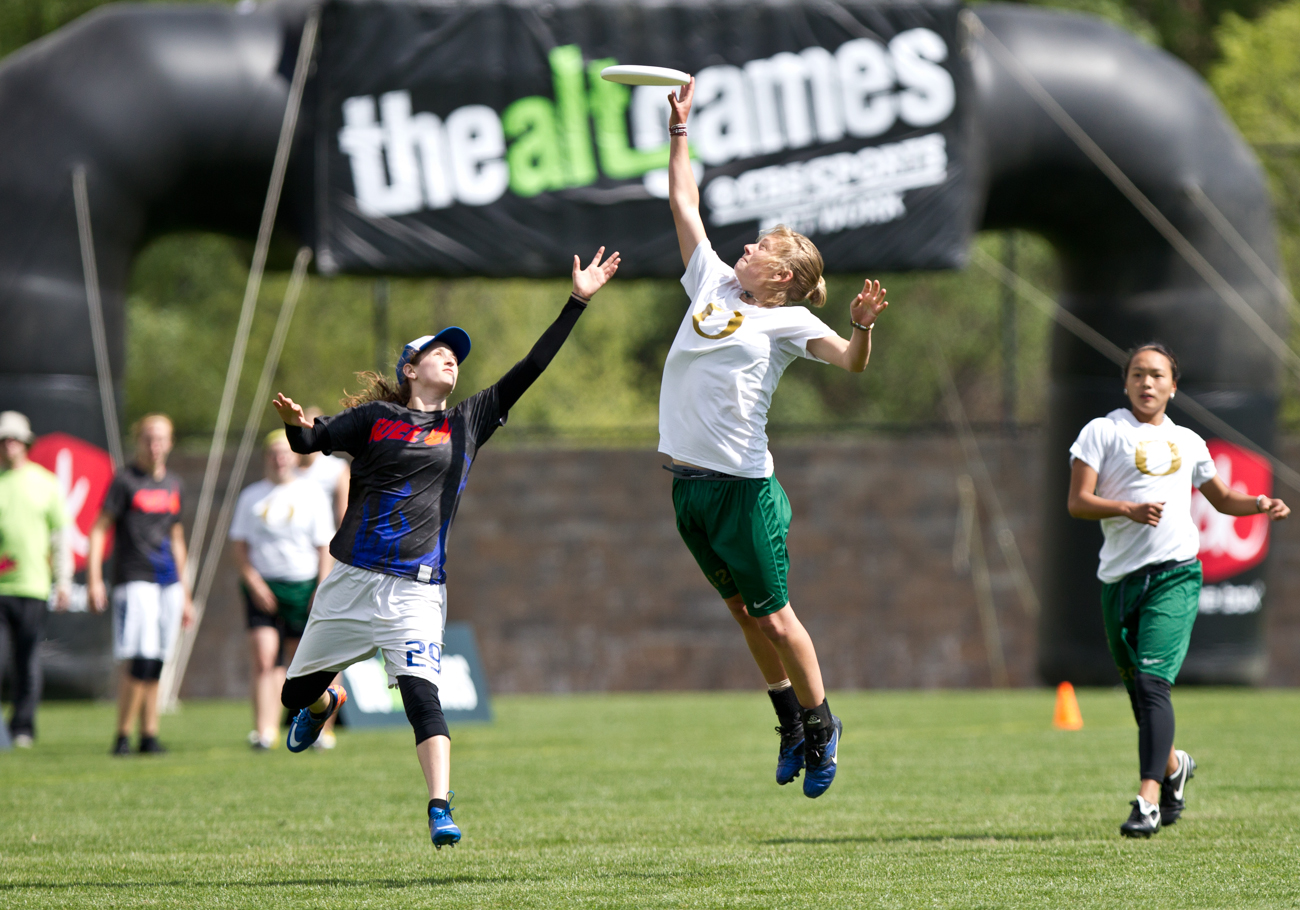 Canon 1DMKIV, 300mm, 320iso, f/2.8, 1/4000, manual
Full extension.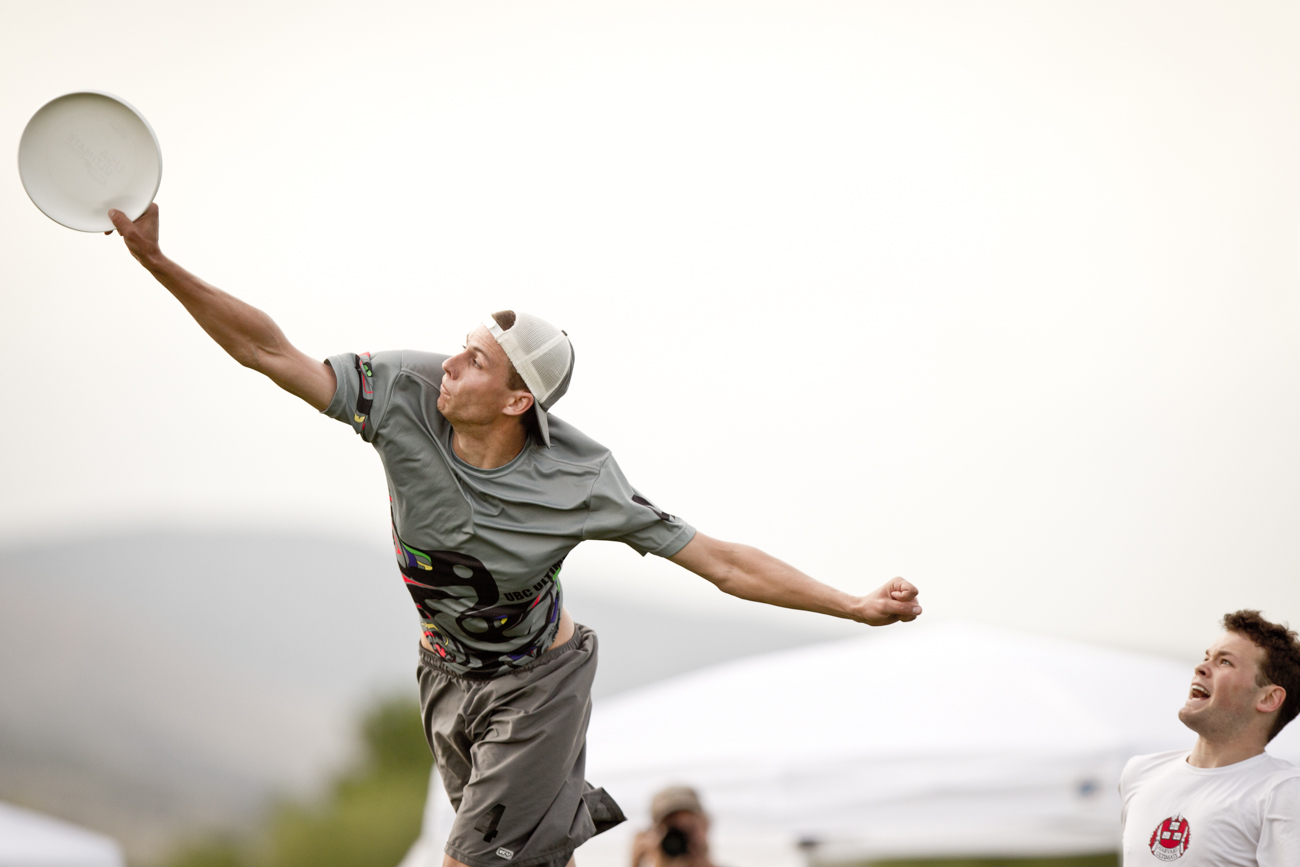 Canon 1DMKIV, 300mm, 500iso, f/2.8, 1/3200, manual
The highest levels of Ultimate is where is gets the most physical. Oregon vs Colorado.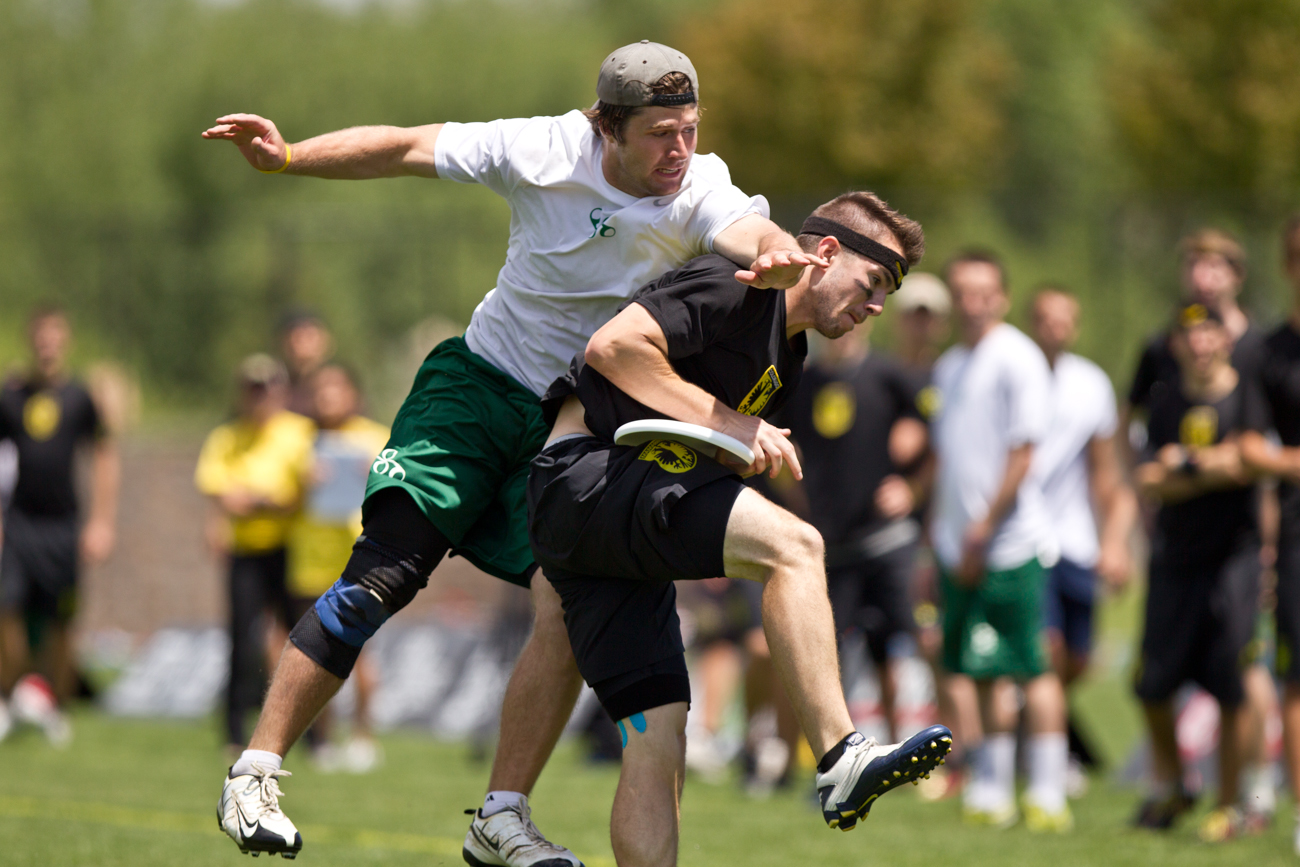 Canon 1DMKIV, 300mm, 250iso, f/2.8, 1/5000, manual
Celebrations right in front of the camera. Gotta love it.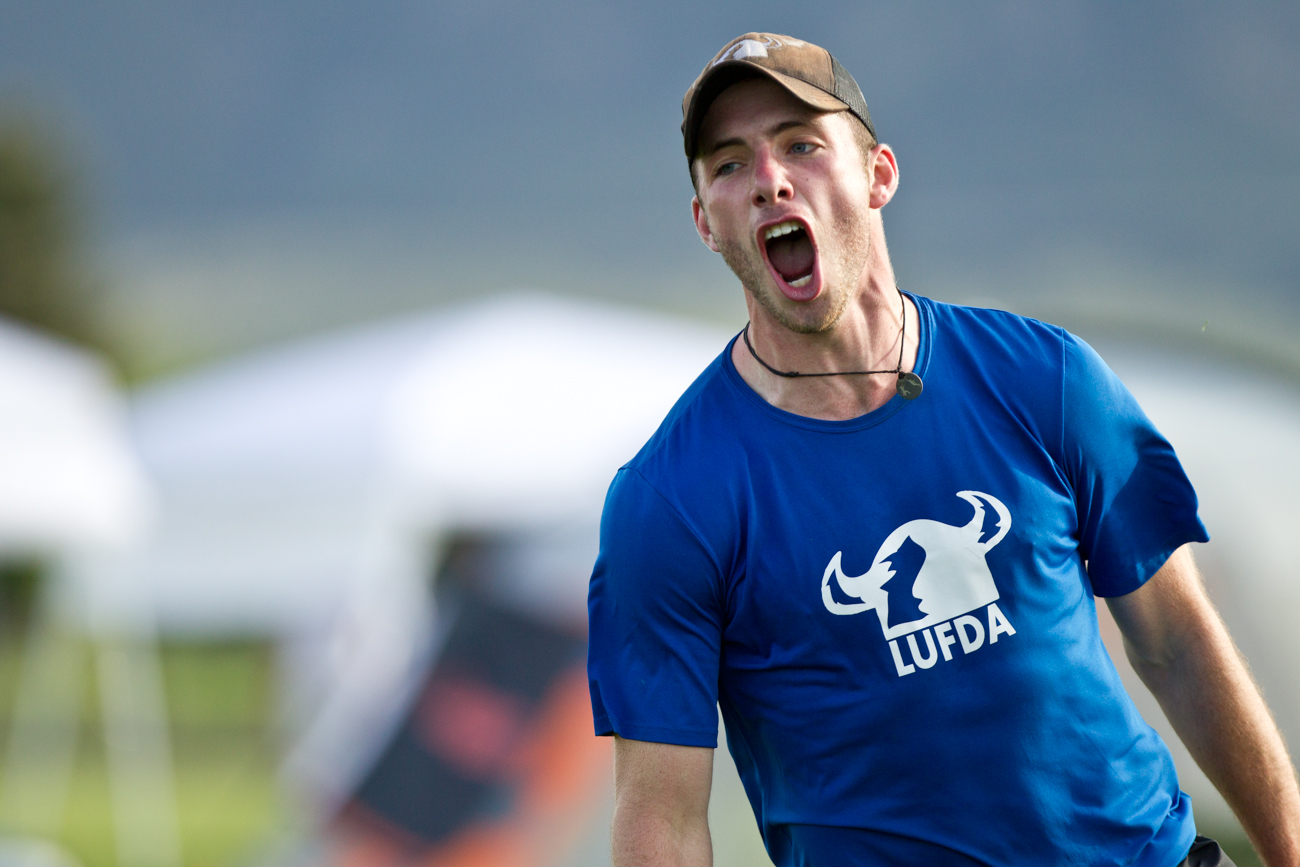 Canon 1DMKIV, 300mm, 500iso, f/2.8, 1/3200, manual
Almost…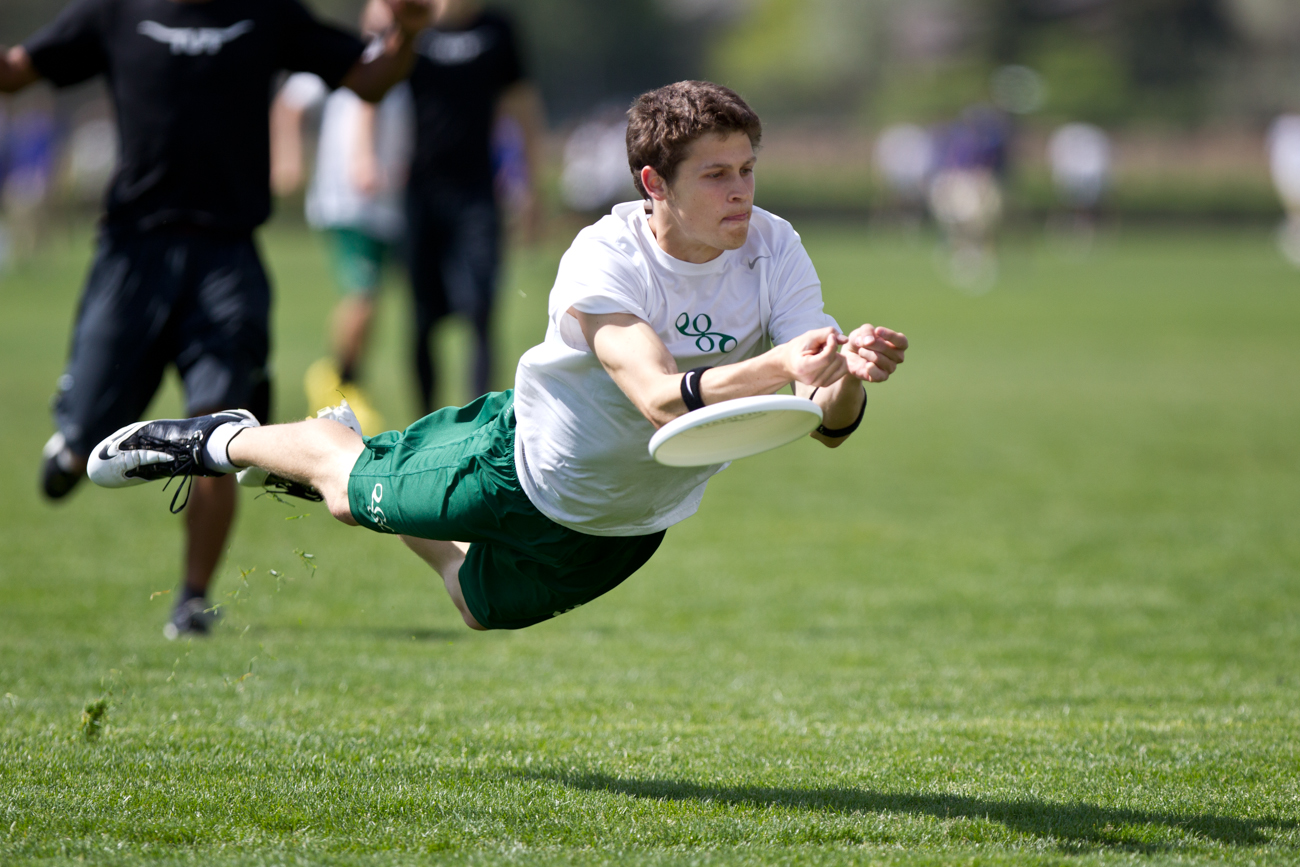 Canon 1DMKIV, 300mm, 320iso, f/2.8, 1/4000, manual