Backpacking through Europe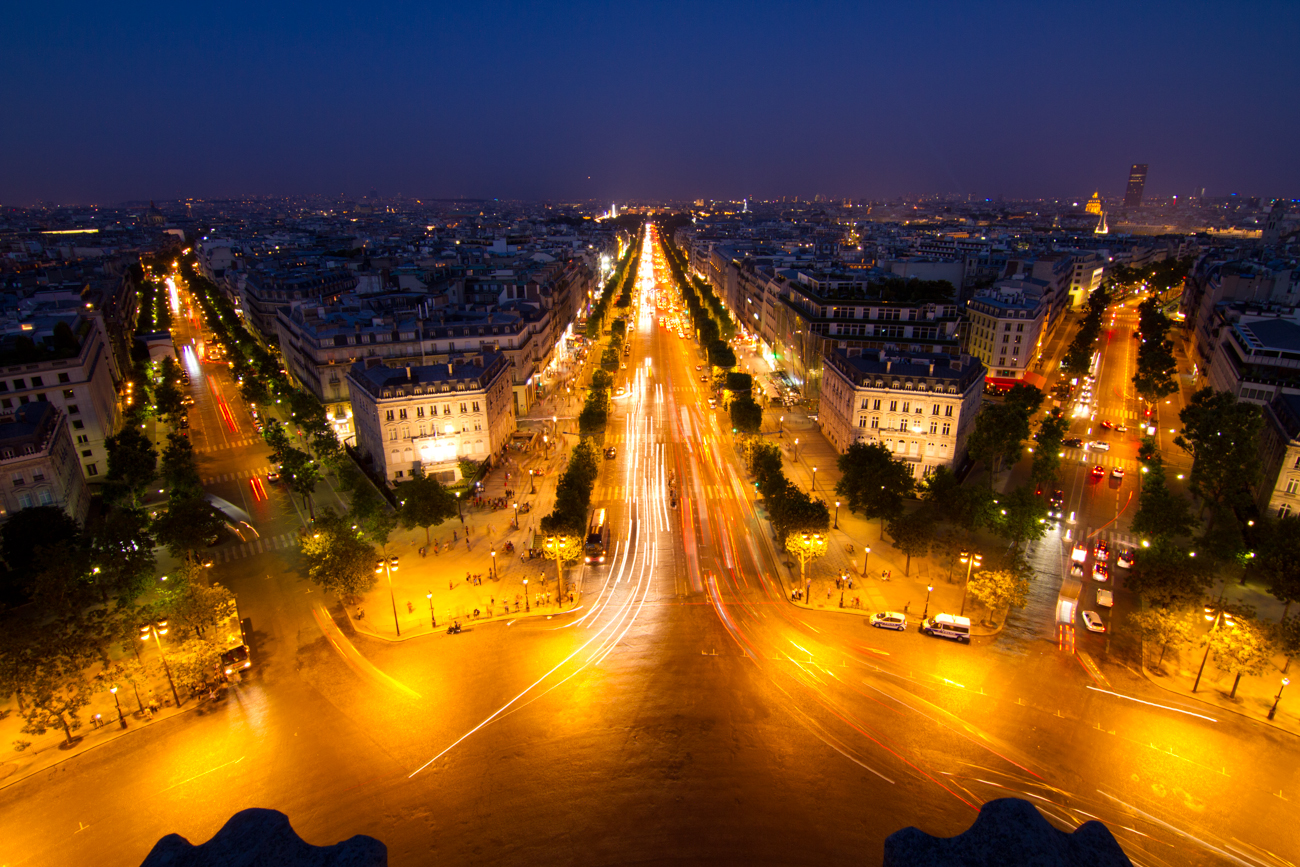 7/10/10 – Paris, France – A scenic view of the Camps Elysees from atop the Arc de Triomphe.
For five weeks this summer I was backpacking through Europe with my brother. With the Eurorail passes that we had we were able to travel anywhere in Europe that the trains went. We went to Paris, Amsterdam, Copenhagen, Berlin, Prague, Vienna, Munich, Venice, Rome, Siena, Florence, Nice, Montpelier, Barcelona, and Madrid.  Check out the video recap below that I made for our trip. If you want to take your time and go through the photos that I took you can view them here. Enjoy!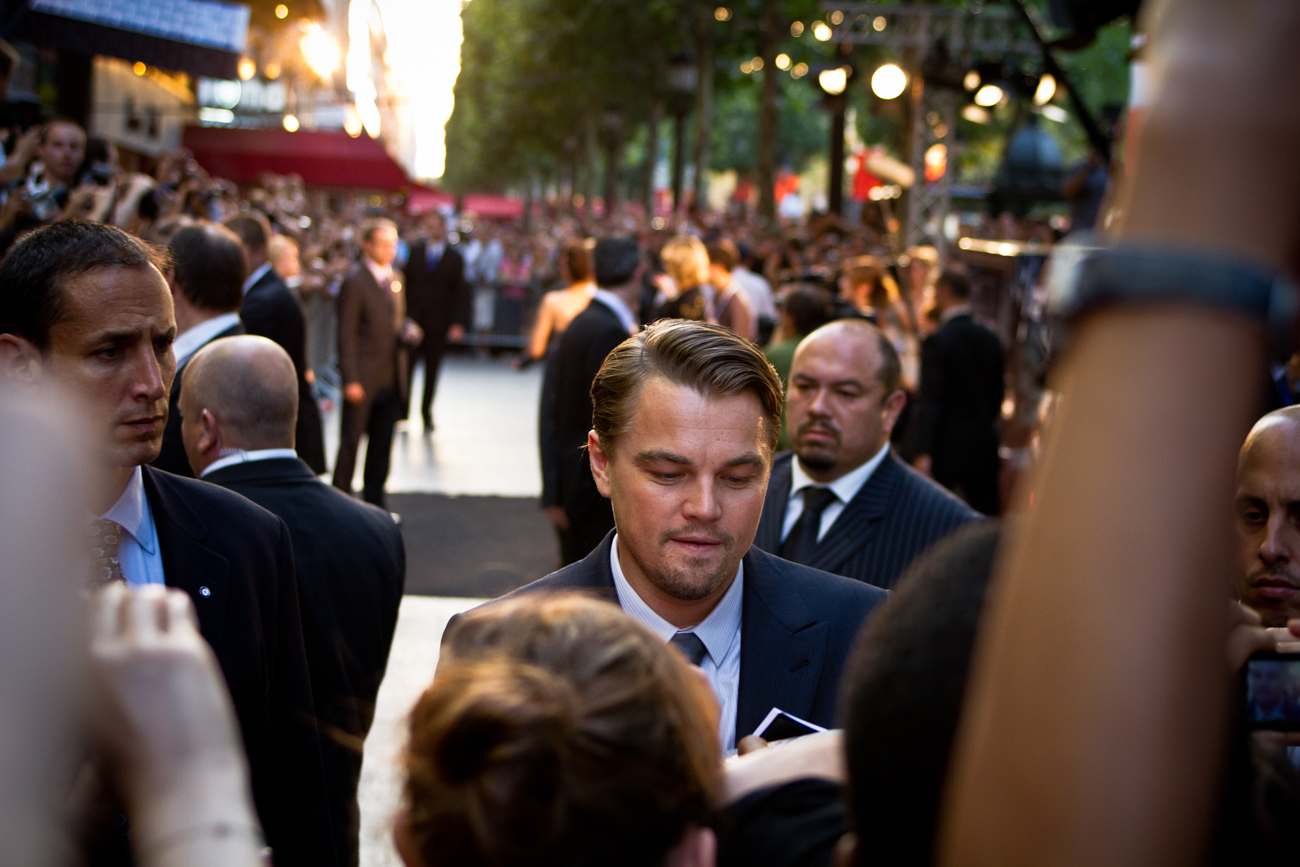 7/10/10 – Paris, France – Leonardo DiCaprio signs autographs at the Paris premier of Inception.
My brother and I just happened to walk by this. We saw a huge crowd of people and headed over to check it out. I got on his shoulders to see what was going on and soon after the cast of Inception was walking around and signing autographs.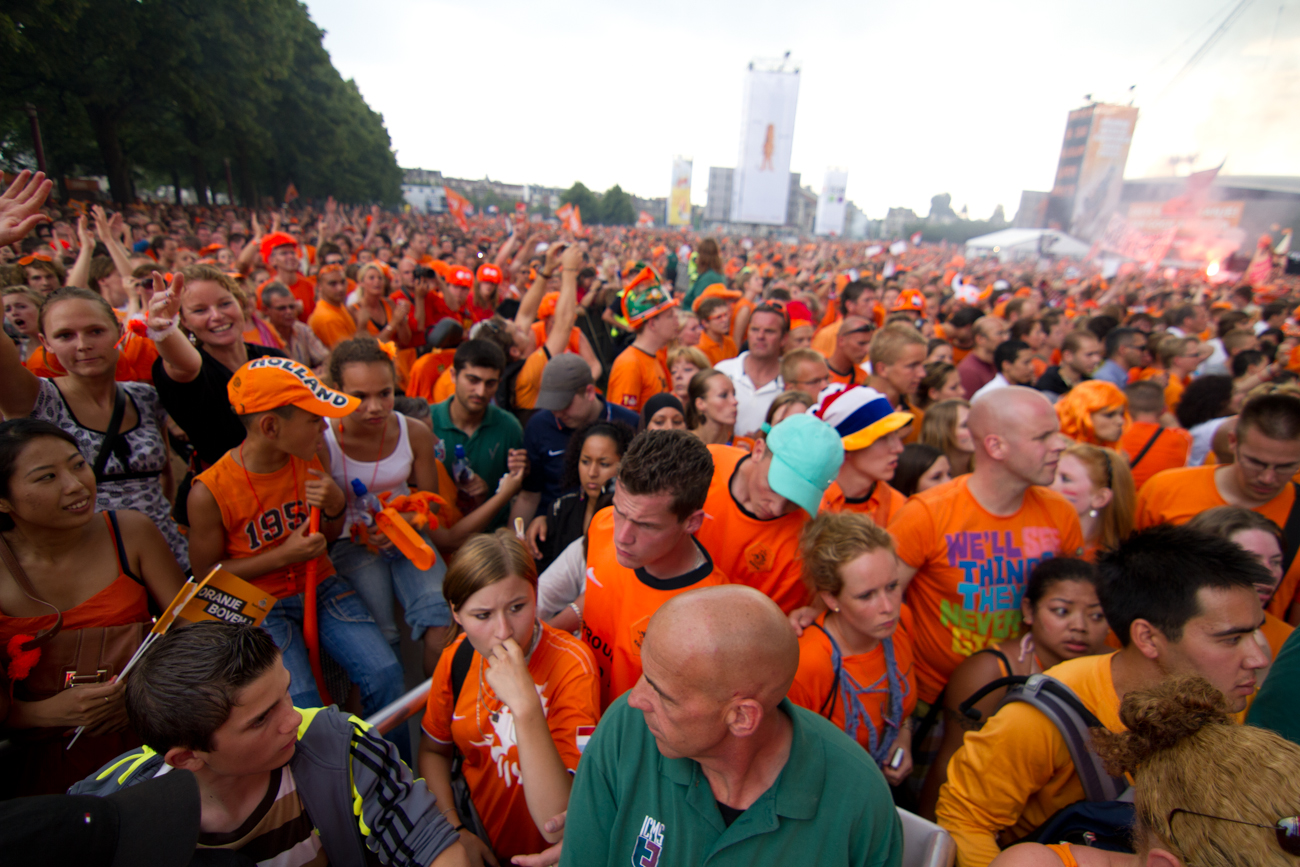 7/13/10 – Amsterdam, Holland – Thousands of Dutch soccer fans celebrate the return of their national soccer team and second place finish at the 2010 World Cup.
We got up that morning and started walking around the streets just to find that everywhere we went there were hundreds of people dressed in all orange wandering around. I knew something was going on but every time we followed a big group of people it didn't really lead us anywhere. We almost gave up but after following the right group of people we were led to a huge park where a celebration was going to be held later in the day. We had a few hours before the start of the celebration so we took a tour of the Heineken Brewery, and when we came back the park was packed.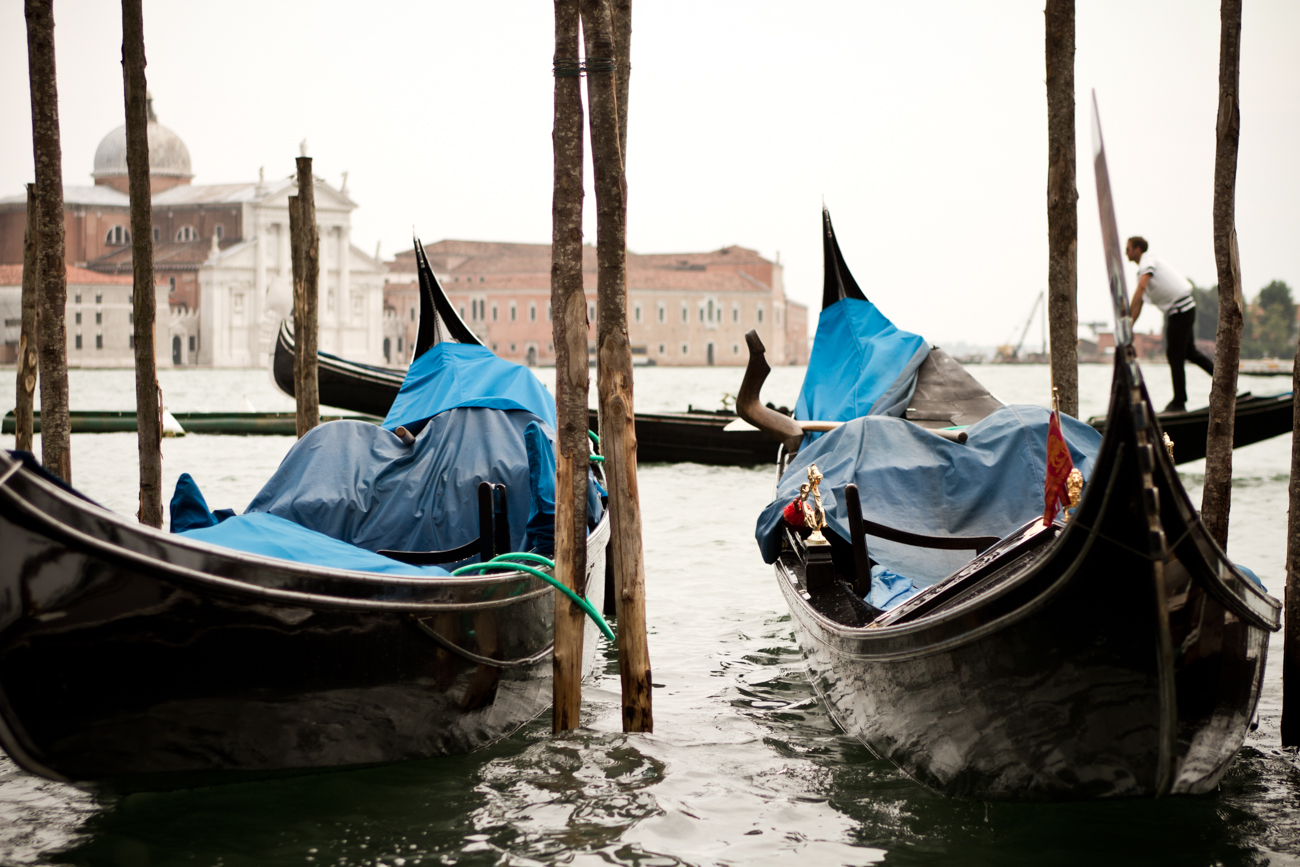 7/29/10 – Venice, Italy – Two gondolas was docked and covered from the gloomy weather while a gondolier in the distance paddles by.
Venice….definitely didn't need four nights here…but its still a beautiful place and I have the photos to prove it.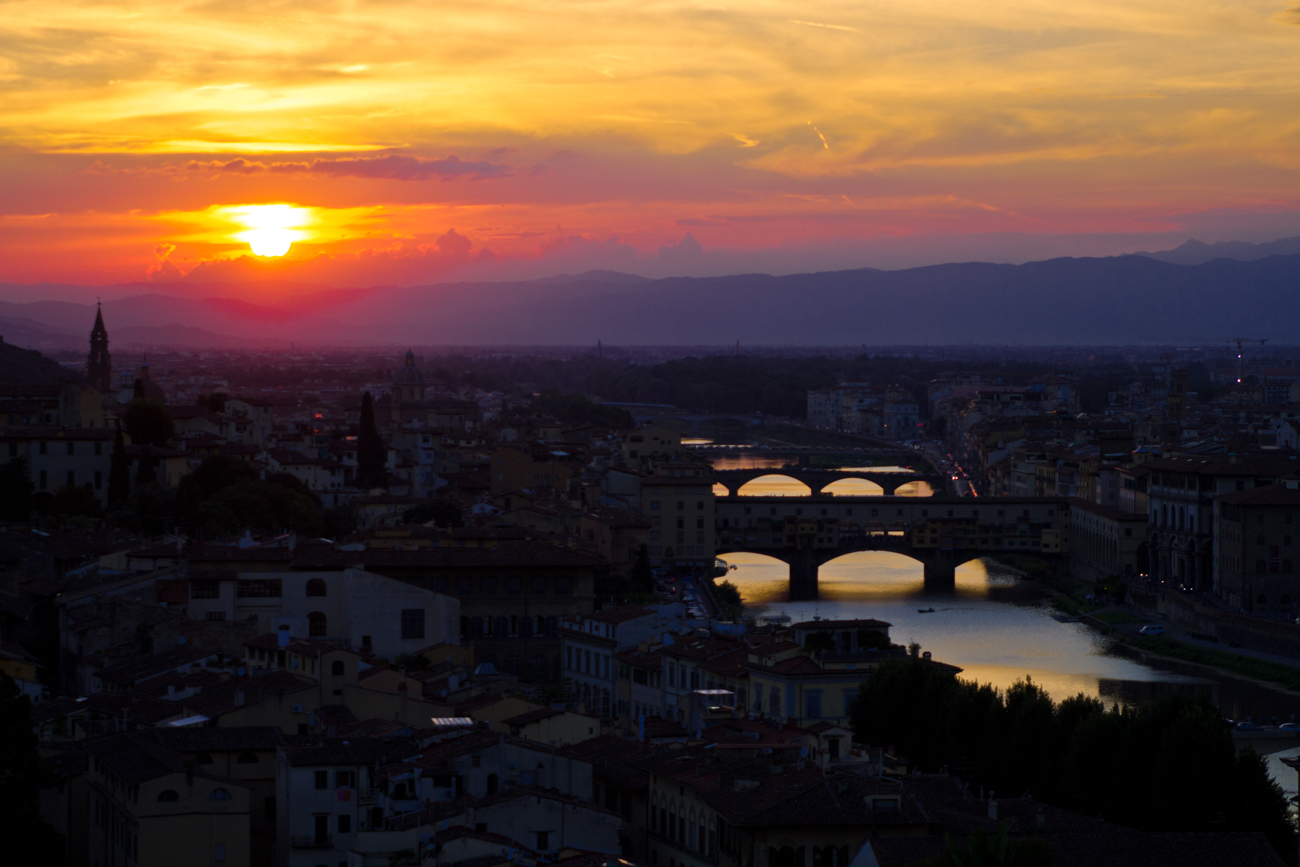 8/4/10 – Florence, Italy – The amazing sunset view from the famous square, Piazzale Michelangelo.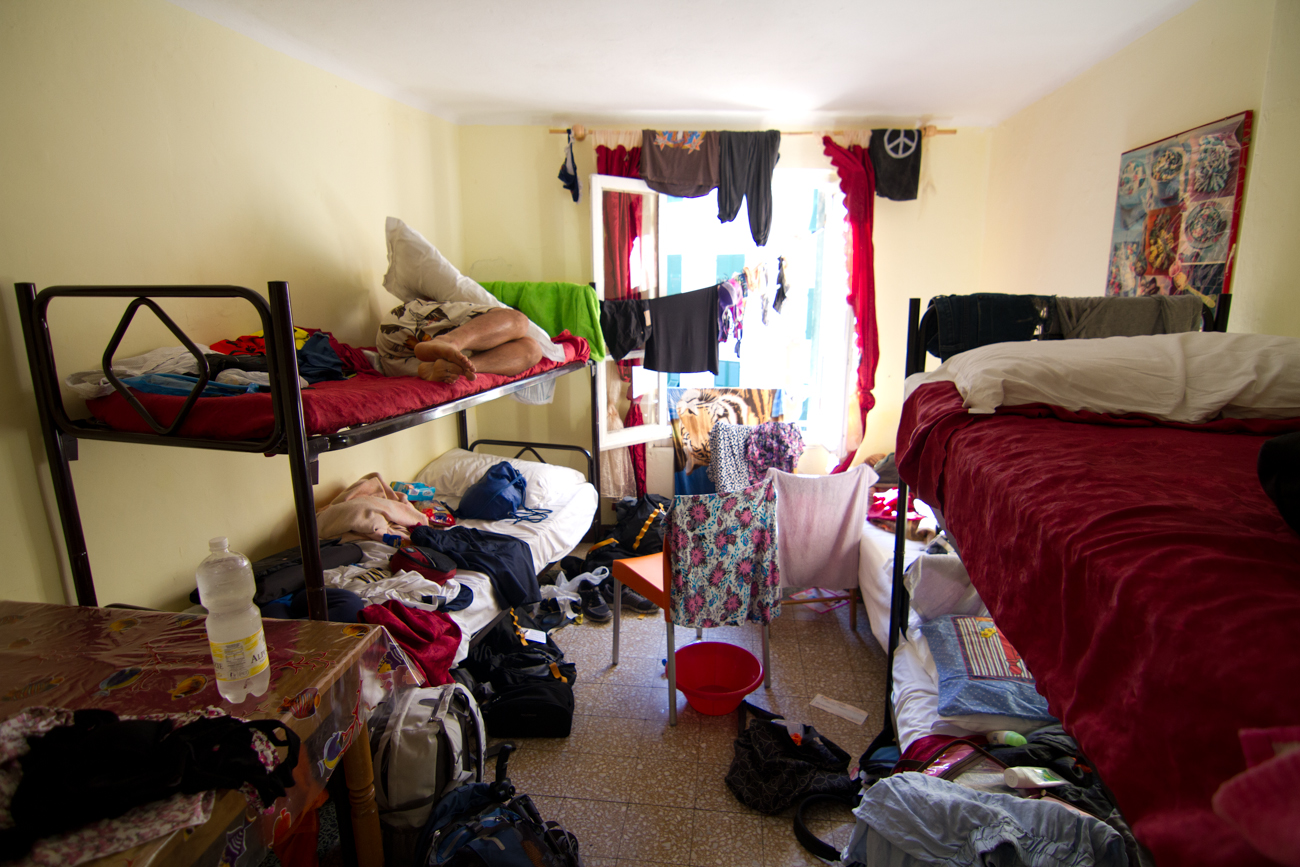 8/6/10 – Riomaggiore, Cinque Terre, Italy – This is the hostel room that we stayed at in Riomaggiore when we visited the Cinque Terre.
It looks a little messy, but that what happens when a bunch of girls do laundry and there aren't clothes lines to hang stuff on.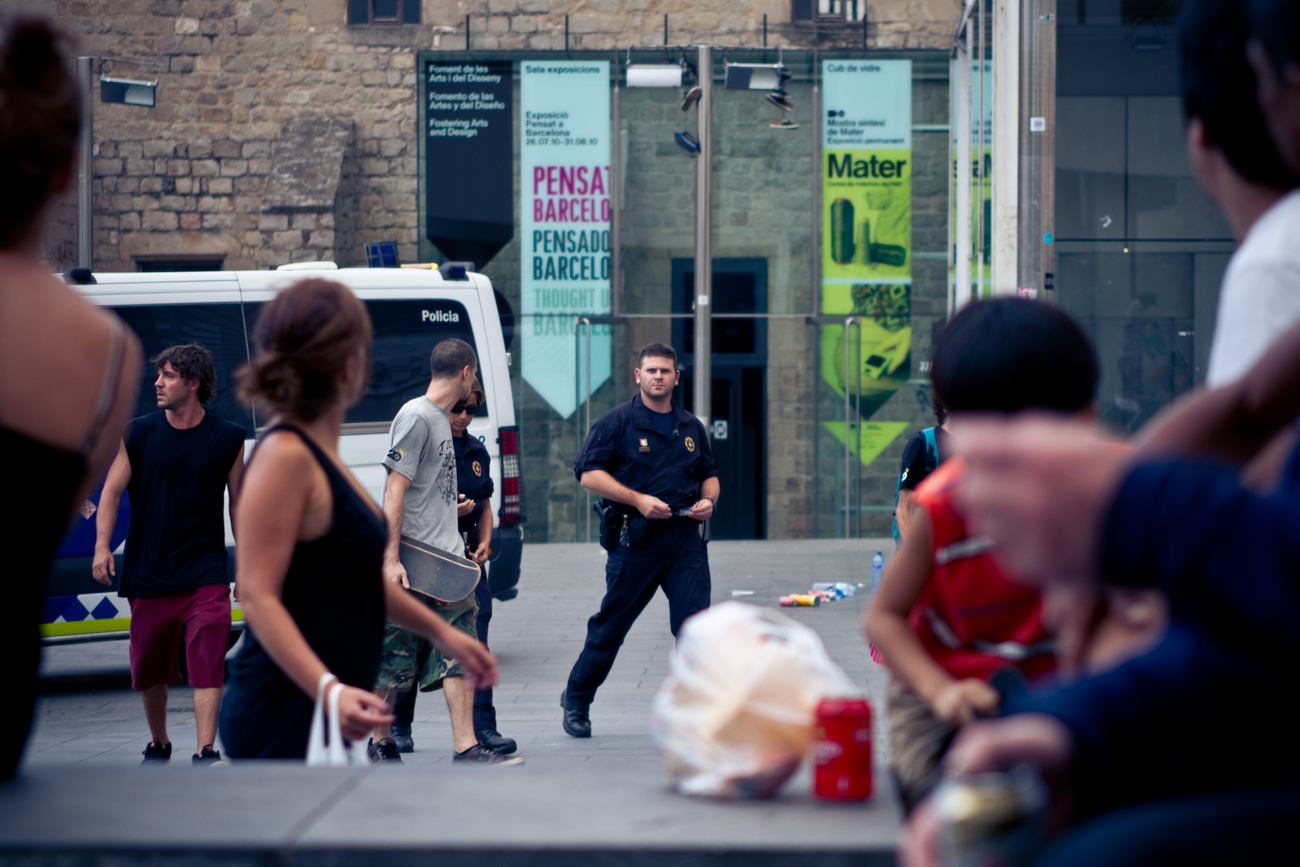 8/10/10 – MACBA, Barcelona, Spain – At one the most famous skateboarding street spots, the MACBA, police arrive and kick everybody out. No matter where you are some things just never change…