The Daily #1 – Back to Basics
I haven't been taking many photos lately due to the craziness that is my life. Between working two jobs and picking up some hobbies (trampoline class, rock climbing, geocaching, and a few others) I have gotten lazy and put photography on the back burner. I feel like I've begun to fall into a slump in terms of my photography, although its also a feeling of becoming rusty. I've see a lot of people do "365" projects and I have always considered doing it. I've decided to pick myself up and get back on the creative learning track. My 365 Project aka "The Daily" starts today.
Last night I got home at 10pm after playing tennis and rock climbing after work. I was tired but knew that if I wanted to make this project successful and improve on my photography that I would have to power through. I began by grabbing most of my equipment from my car/garage and lugging it up stairs where I was going to attempt to set up a small studio. I though that there would be a good amount of space, but once I had set up the backdrop and tripod I quickly came to the realization that I probably wouldn't be doing any future shoots in this room. I also have to act as assistant and model, so if anybody is interested in working as either you should let me know!
I wanted to do something basic to give myself a chance to practice fundamentals and also to give myself room to move towards more advanced setups. I had a grey backdrop, a White Lightning X1600 with an umbrella to the left of the camera, and a Sunpak 555 with a diffuser directly behind me aimed at the backdrop.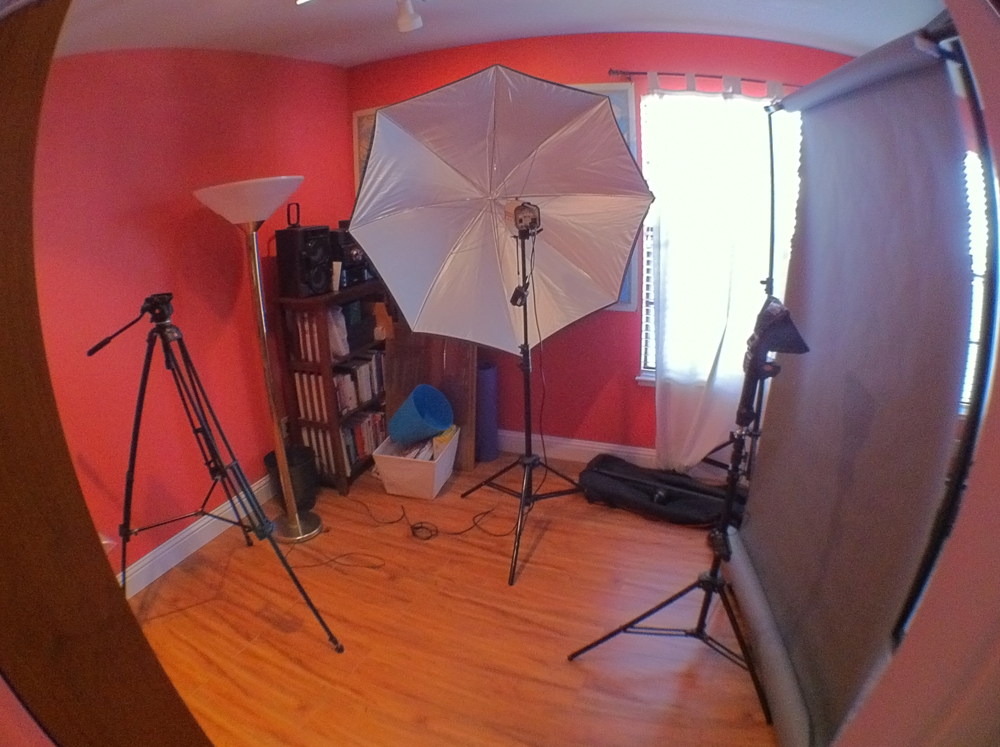 It was hard to control the light spill from the umbrella because the room was so small and I didn't want to spend a lot of time trying to create some type of makeshift gobo.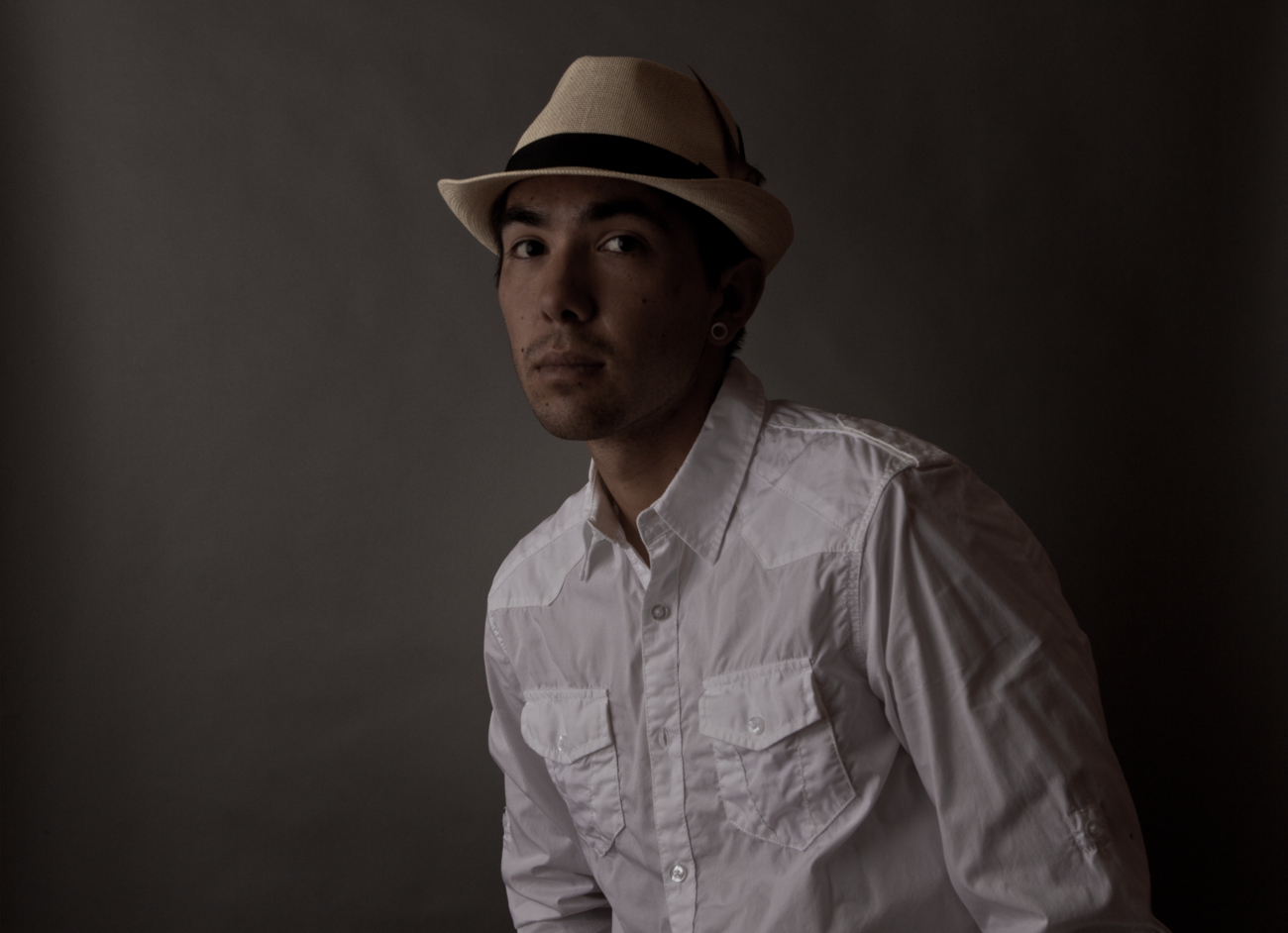 Canon 1D Mark IV, 24-70mm @ 42mm, 100iso, f/13, 1/160th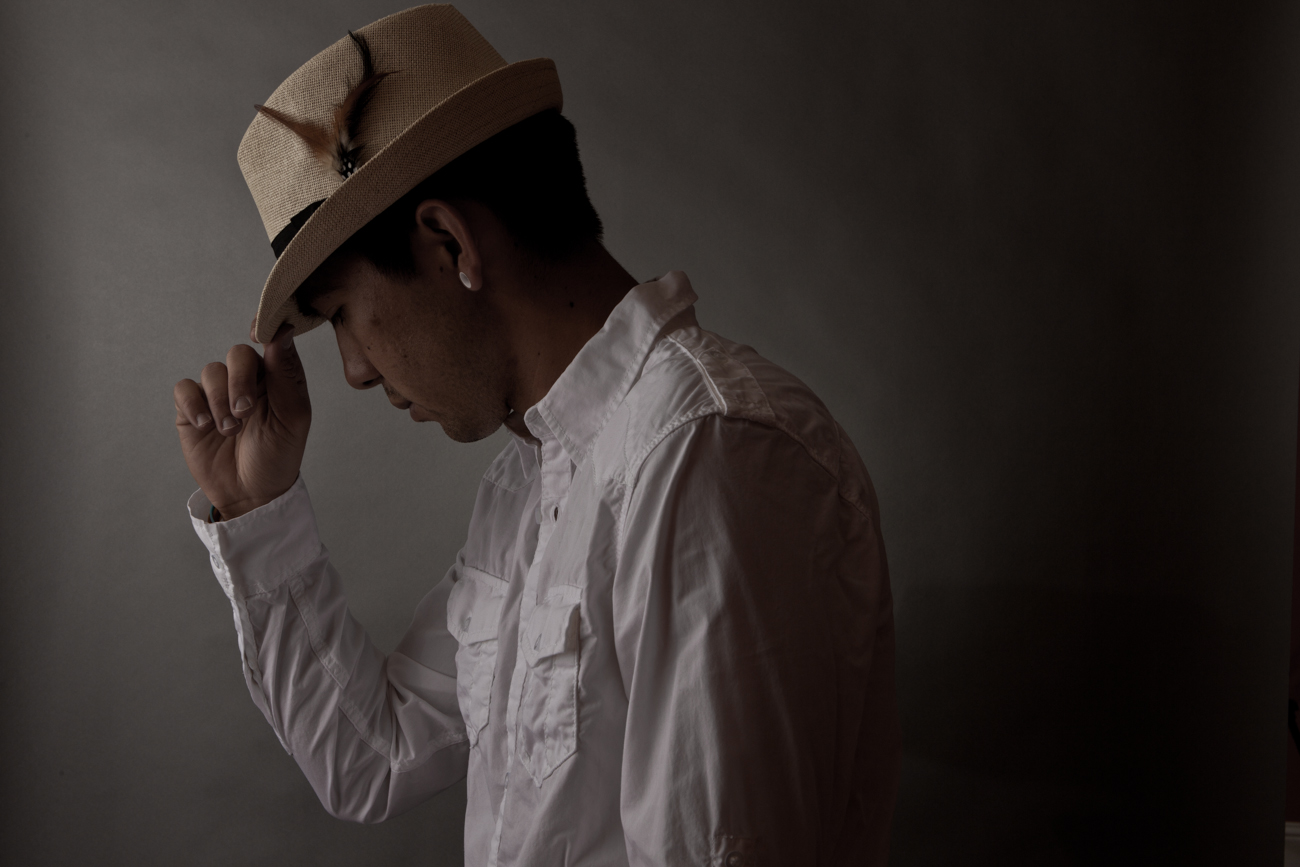 Canon 1D Mark IV, 24-70mm @ 45mm, 100iso, f/13, 1/160th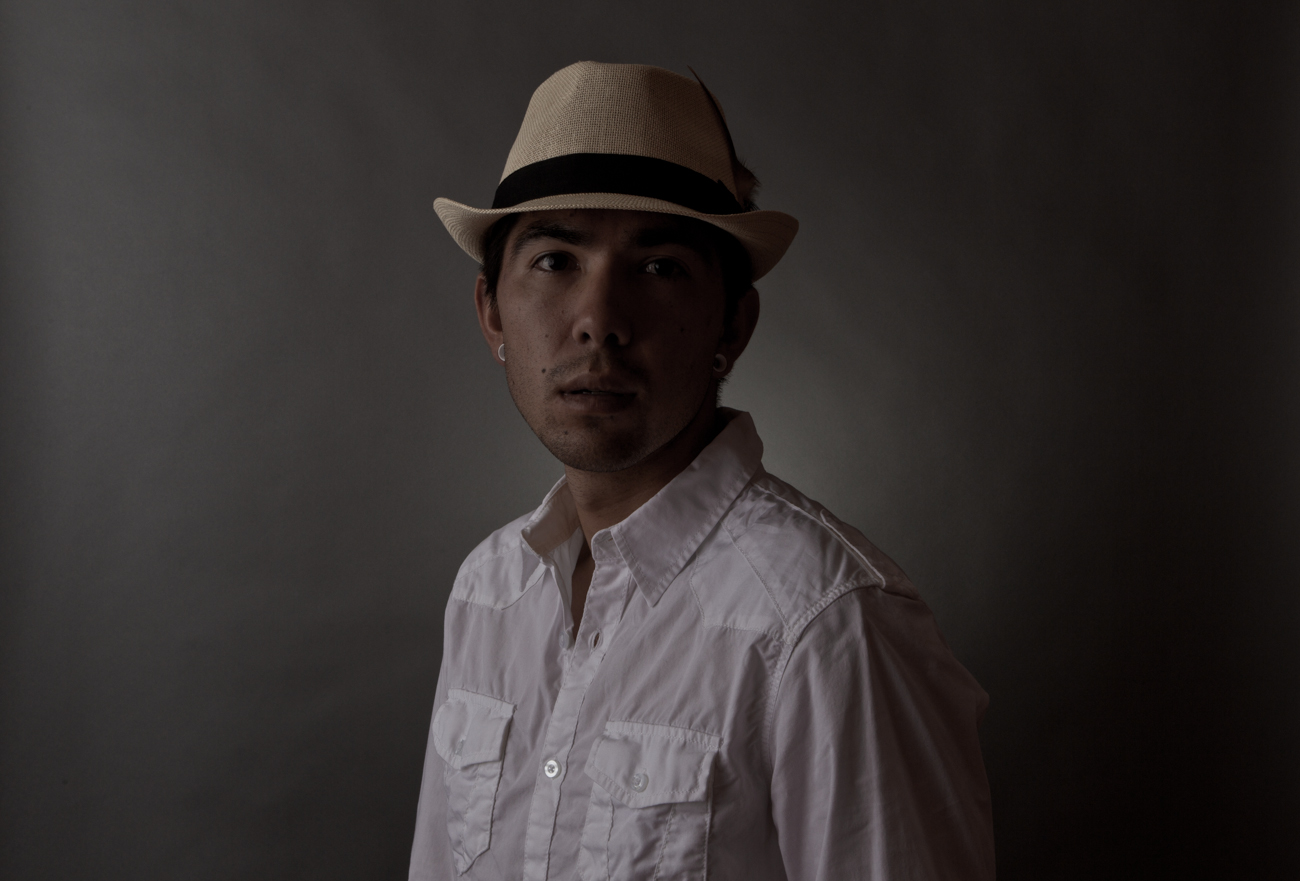 Canon 1D Mark IV, 24-70mm @ 43mm, 100iso, f/13, 1/125th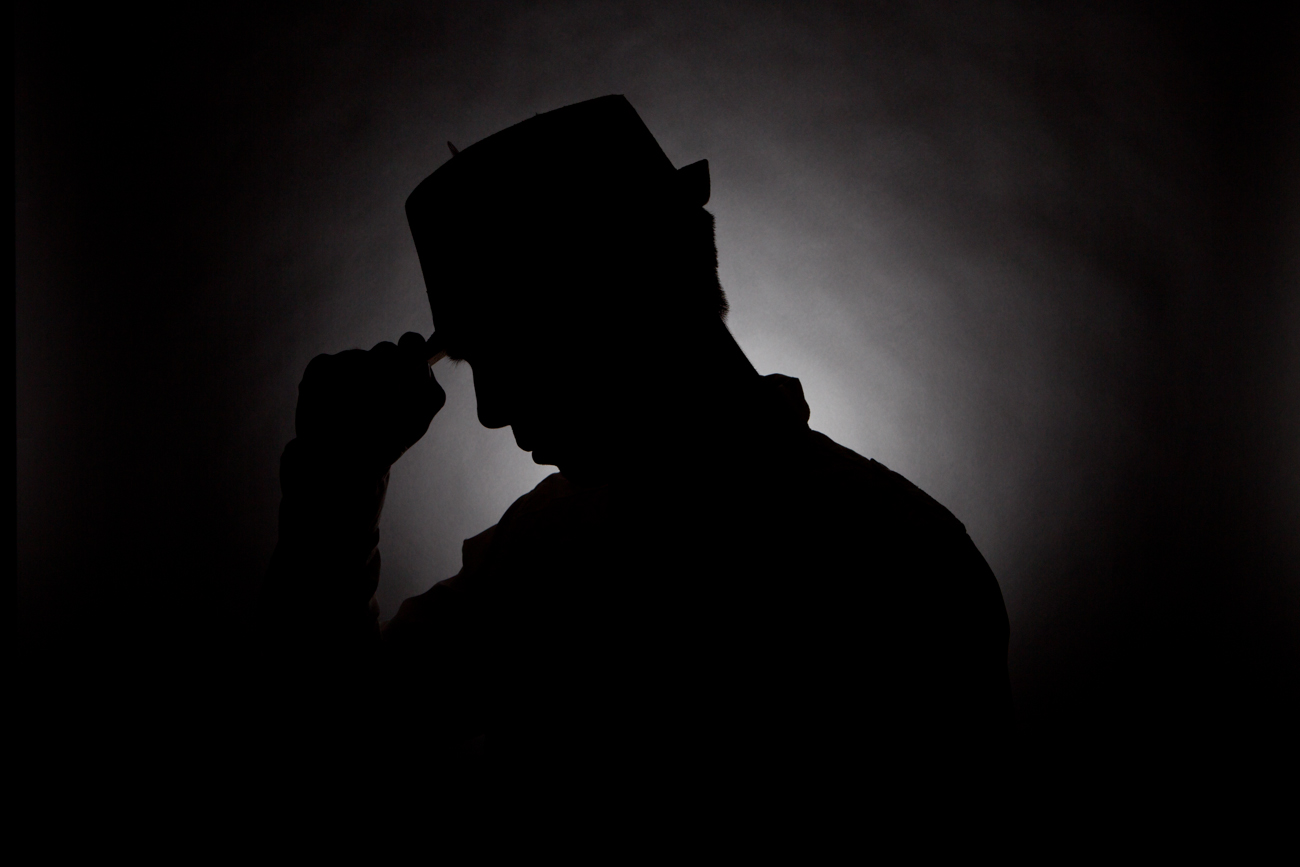 Canon 1D Mark IV, 24-70mm @ 43mm, 100iso, f/10, 1/50th
This one was obviously shot with only the backlight.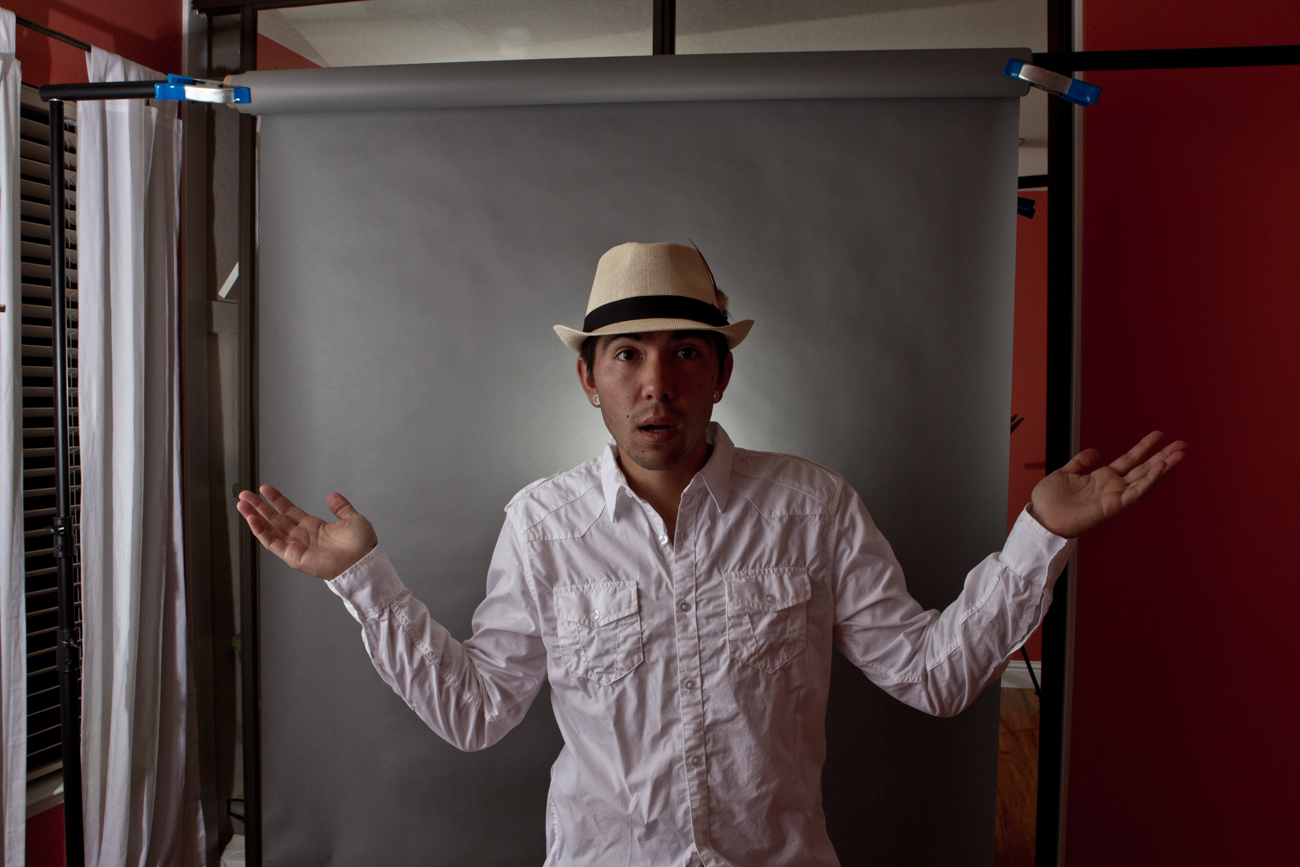 Canon 1D Mark IV, 24-70mm @ 24mm, 100iso, f/11, 1/125th
Here's a wider shot so that you can get a better idea of the angle that I shot from.
Thanks for looking!
PS – looking for models & projects so send me an email if you are in the SF/Bay Area and we can talk