mine from beginning to end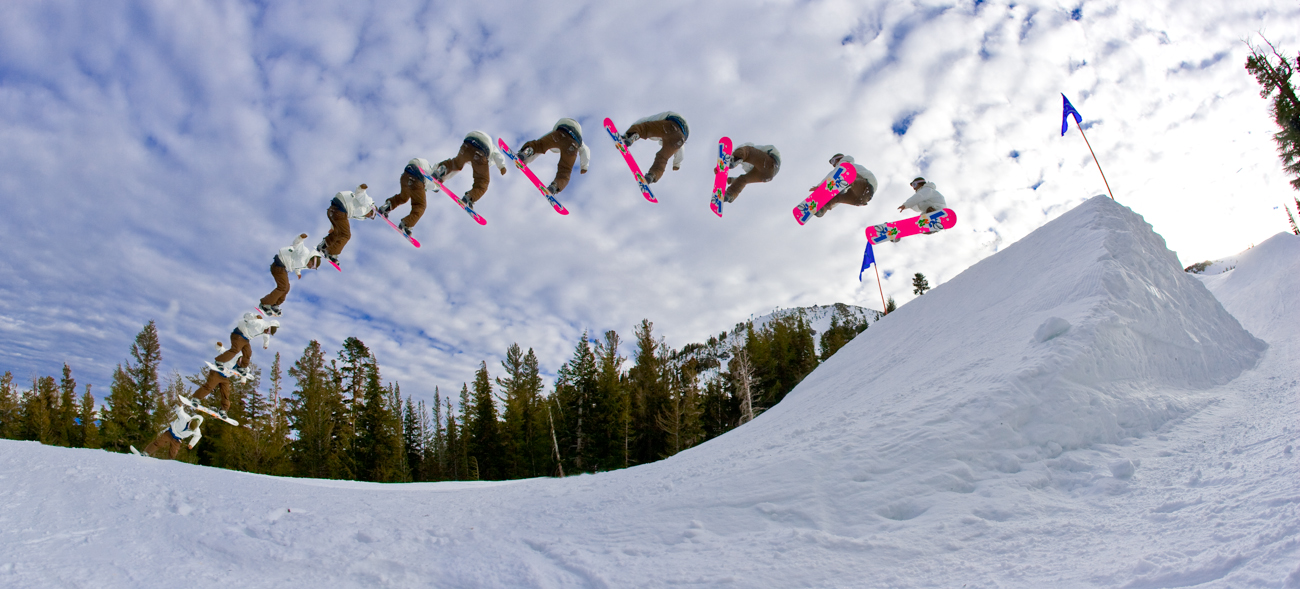 I've been snowboarding since I was 10. I've looked through countless magazines and watched all the videos. I interned at Snowboarder Magazine with the photo editor. Great photos passed through my hands everyday.
I recently went to Mt.High and Mammoth with the UCI Snowboard Team. I had never shot snowboarding before this trip but I figured it would be easy. I had seen all the angles and camera setups. I came prepared with all my equipment:
2 lights stands
camera
pocketwizards
2 sunpak 555's
tons of extra batteries
2 paris of gloves
big tripod
small tripod
memory cards
laptop
card reader
hard drive
all my snowboarding clothes and equipment
I expected to get some really good photos. Easily. It didn't turn out this way.
First of all, its takes longer to walk around in the snow. This sucks when you are trying to setup multiple lights. Then you have to test your setup, and unless your shooting with a fisheye, you end up walking really far to test your shots. The other big thing is that after a rider hits a jump or wallride, it takes a while for them to get back to the top of the hill to try it again. Its hard to get the setup right the first time.
It takes practice. I realized that its going to take many more times to really figure out what I'm doing. I'm going to have to figure out exactly how I want to compose my photo and then figure out how to make it happen.
My first time wasn't a disappointment. I think it went OK. I was more excited about these photos being "mine". I edited tons of photos while interning at Snowboarder Magazine. I did a good job. When I was done with a photo I would look at it and say, "Damn this looks good". Even though I did the editing, it wasn't my photo. I now have some that I can claim as my own.
Here are some of the better ones: